International Infection Prevention Week Resources From PSQH
By Jay Kumar
As International Infection Prevention Week wraps up, we want to thank infection preventionists for all the hard work they do every day. Thanks to our partners GOJO, the makers of Purell, and RLDatix this week for their support.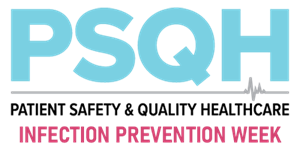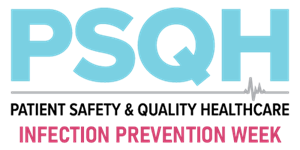 In Friday's issue of Patient Safety & Quality Insider, we're recapping the content we ran this week for IIPW. That includes::
Monday
eBook | International Infection Prevention Week [Special Report]
Sponsored by: 
GOJO – The Makers of PURELL
RLDatix
This report covers:
AORN Updates Skin Antisepsis Guidelines: What This Means for Organizations
Creating a Culture of Improvement for Hand Hygiene
Secondary Infections: Addressing the COVID-19 Fallout
Download the report here.
Tuesday
Podcast | PSQH: The Podcast Episode 39 – Understanding OSHA's COVID-19 Guidance
On episode 39 of PSQH: The Podcast, Marge McFarlane, principal at Superior Performance Consultants, talks about OSHA's COVID-19 Emergency Temporary Standard and what it means for healthcare organizations. This episode is presented as part of International Infection Prevention Week in partnership with GOJO—The makers of Purell and RL Datix.
With more than 45 years of experience in the healthcare industry, Marge McFarlane is an experienced safety consultant who provides education on the environment of care and life safety during facility surveys with supporting document review (Joint Commission, AAAHC, VA, CMS, OSHA, EPA). She is currently working with healthcare systems and clinics nationally to identify and mitigate risks in the physical environment. She has been involved with patient safety teams as well as infection prevention efforts.
Wednesday
Live Virtual Event | Patient Safety NOW – Infection Prevention and Control
Sponsored by: 
Value Institute for Health and Care at UT Austin
GOJO – The Makers of PURELL
Molnlycke
RLDatix
Vocera
Patient Safety NOW is PSQH's exclusive online summit featuring 5 free virtual sessions focusing on infection prevention. To celebrate International Infection Prevention Week, this free event featured sessions on topics including antibiotic stewardship, reducing healthcare-associated infections, and infection prevention strategies.
Thursday
Poll Results 

| PSQH Quick Poll 2021: Taking the Pulse of Infection Prevention Efforts

As part of International Infection Prevention Week, PSQH reached out to our readers with a few questions about how healthcare organizations are dealing with infection prevention. This poll covered various aspects of infection prevention, including:
The effectiveness of organizational infection prevention programs
Preparedness for infectious disease outbreaks
Level of strength in dealing with various infection control-related areas
Preparedness to comply with OSHA's COVID-19 Emergency Temporary Standard
Read the full report and see how our readers responded.
Sponsored content
In addition, we presented content in partnership with our sponsors: