PSQH: The Podcast Episode 39 – Understanding OSHA's COVID-19 Guidance
On episode 39 of PSQH: The Podcast, Marge McFarlane, principal at Superior Performance Consultants, talks about OSHA's COVID-19 Emergency Temporary Standard and what it means for healthcare organizations. This episode is presented as part of International Infection Prevention Week in partnership with GOJO—The makers of Purell and RLDatix.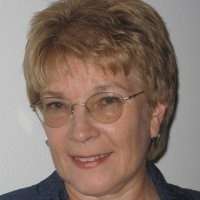 With more than 45 years of experience in the healthcare industry, Marge McFarlane is an experienced safety consultant who provides education on the environment of care and life safety during facility surveys with supporting document review (Joint Commission, AAAHC, VA, CMS, OSHA, EPA). She is currently working with healthcare systems and clinics nationally to identify and mitigate risks in the physical environment. She has been involved with patient safety teams as well as infection prevention efforts.
Marge holds a Doctor of Philosophy in Safety Engineering, a Master of Science in Risk Control and Safety Management from the University of Wisconsin-Stout, a Master of Science in Environmental and Public Health from University of Wisconsin-Eau Claire, and a Bachelor of Science in Medical Technology from University of Wisconsin-Milwaukee. She is a Certified Joint Commission Professional, a Certified Healthcare Facility Manager, a Certified Safety Healthcare Professional, a Certified Healthcare Environmental Manager, and a FEMA Master Exercise Practitioner.
She is a member of the American Society of Healthcare Engineering, the Wisconsin Healthcare Engineering Association Code Committee and the National Fire Protection Association. She authored The Compliance Guide to the OSHA GHS Standard, The OSHA Training Manual, 2nd Edition, and The OSHA Handbook for Physicians. She is a frequent presenter for seminars, ASHE regional conferences, and national audio conferences on OSHA topics, patient safety and infection prevention, infection prevention for construction, Legionella and Water Management plans, hazardous materials/RCRA/pharmaceutical waste streams and emergency management/continuity of operations.
Listen to the episode below: