Resources
Infection Control, Patient Safety, Risk Management
This Content is Brought to you in Partnership with:

Employing the Power of Interoperability to Significantly Reduce Sepsis Mortality
Augusta Health is a community hospital nestled in Virginia's beautiful Shenandoah Valley focused on improving the health and well-being of our community. The statewide sepsis mortality rate in Virginia is 12.7%, while at Augusta Health it is 4.76%. The organization has been able to achieve a significantly lower sepsis mortality rate by employing the power of artificial intelligence (AI) and communication technology.
Hundreds of lives that could have been lost to sepsis have been saved because of Augusta Health's Early Sepsis Alert System. Learn more about how they have been able to accomplish this.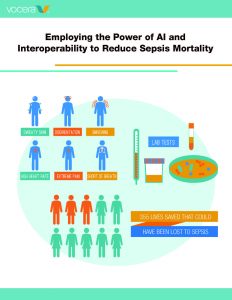 Sponsored by: