Resources
COVID-19, Risk Management
A Year of COVID-19 Data: Lessons Learned
If a year of COVID-19 could be said to have any positives, one is the immense amount of data the pandemic has generated for the healthcare industry. That data has been both vast and valuable, and resulted from a wide array of resources, including medication management solutions.
Researchers have begun to dig into the results of this data collection and identified trends that have helped them understand mortality rates during the pandemic and beyond.
Download now to learn more!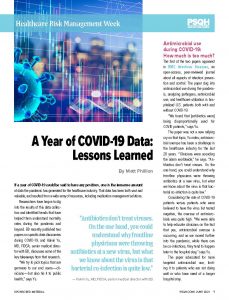 Sponsored by: