Resources
COVID-19, Patient Safety, Risk Management
This Content is Brought to you in Partnership with:

6 Ways Hospitals Can Mitigate Leading Threats to Patient Safety
Some of the top patient-safety challenges in hospitals have only intensified during the COVID-19 pandemic. COVID-19 is linked to increased risk for sepsis, stroke, and falling.
The pandemic's effect on staffing levels and patient loads exacerbate the fatigue and stress that can contribute to medical errors. And it has led to a rise in violence against workers and patients This guide provides information about how communication solutions can help care teams support a culture of safety.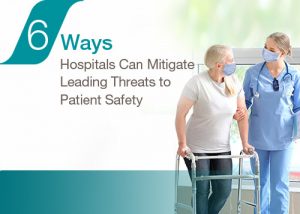 Sponsored by: