PSQH: The Podcast Episode 81 – The Need for Improved Healthcare Workforce Competency
On episode 81 of PSQH: The Podcast, Stephanie Mercado, CEO and Executive Director of the National Association of Healthcare Quality, talks about the need for improved healthcare workforce competency. This episode is presented as part of Health Risk Management Week by Origami Risk and Riskonnect.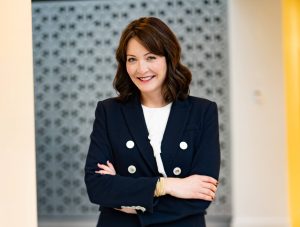 Stephanie Mercado, CAE, CPHQ, is the chief executive officer/executive director of the National Association for Healthcare Quality® (NAHQ), the leader in the development of industry-standard healthcare quality and safety competencies, training, and certification in healthcare quality. Mercado brings more than 20 years of healthcare industry experience to her lead role at NAHQ. Since joining NAHQ in 2013, she has implemented innovations and introduced methodologies to research and define standardized competencies for the healthcare quality profession. This has resulted in advancement of quality professionals and increased visibility and credibility of the quality workforce within healthcare.
She is committed to educating leaders on the impact that a coordinated, competent workforce can make in advancing healthcare. To that end, Mercado is a highly sought-after speaker and author on workforce development and system sustainability and speaks nationally about strategies to drive quality in healthcare and improve healthcare outcomes. She is an innovative thought-leader and influencer who contributes insights on the critical need to reduce variability in healthcare quality competencies and the training needs that are vital with the decreasing shelf-life of skills in the rapidly evolving healthcare environment.
Listen to the episode below: