PSQH: The Podcast Episode 77 – New Leapfrog Group Program Highlights Innovative Products
On episode 77 of PSQH: The Podcast, Leah Binder, president and CEO of The Leapfrog Group, talks about the new Innovators for Leapfrog program.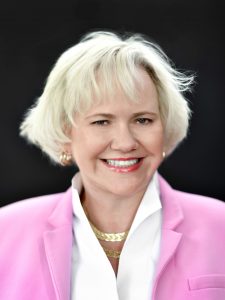 Leah Binder is President and CEO of The Leapfrog Group, representing employers and other purchasers of health care calling for improved safety and quality in hospitals. She is a regular contributor to Forbes.com, Harvard Business Review, and other top tier publications. She has been named on Becker's list of the 50 most powerful people in healthcare, and consistently cited by Modern Healthcare among the 100 most influential people and top 25 women in healthcare.
She has served on numerous national boards and councils, including the Institute of Medicine Collaboration on Patient Engagement, the Health Care Financial Management Association Leadership Advisory Committee, PCORI Health Systems Advisory Panel, AARP's Champions for Nursing Strategic Advisory Council, the National Priorities Partnership Board.
Prior to her position at The Leapfrog Group, Ms. Binder spent eight years as vice president at Franklin Community Health Network, an award-winning rural hospital network in Farmington, Maine. She previously worked as a senior policy advisor for the Office of Mayor Rudolph Giuliani in New York City and started her career at the National League for Nursing, where she handled policy and communications for more than six years.
Listen to the episode below: