PSQH: The Podcast Episode 75 – Cutting Healthcare Supply Chain Costs While Maintaining Quality
On episode 75 of PSQH: The Podcast, Dr. Jimmy Chung, chief medical officer at Advantus Health Partners, talks about how to reduce healthcare supply chain costs and maintain quality.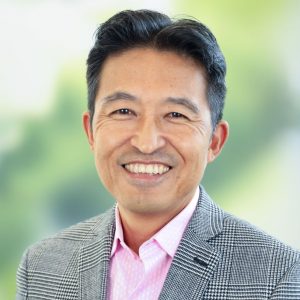 Dr. Jimmy Chung, MD, MBA, FACS, FABQAURP, CMRP, is the Chief Medical Officer of Advantus Health Partners.
Dr. Chung leads Clinical Transformation efforts overseeing physician engagement, product implementation, clinical process design, and integration.
Serving as a physician executive with over 20 years of experience, he is dedicated to innovative and effective methods of delivering high-value, safe, patient-centered health care in a value-based environment. He has spoken at numerous national conferences as an expert on the development of physician leadership in optimizing the cost, quality, and outcomes of healthcare.
Dr. Chung received his MD from UC San Diego, completed his surgery residency at the University of Washington, received his MBA from the University of Massachusetts, and has practiced general surgery since 2000. He serves as second vice chair of the Washington Medical Commission and is the Chair of the Reduction of Medical Errors Committee. He is Board Certified in Surgery and Health Care Quality Management, a fellow of the American College of Surgeons, as well as a fellow of the American Board of Quality Assurance and Utilization Review Physicians.
Listen to the episode below: