PSQH: The Podcast Episode 67 – Workplace Violence Prevention in Healthcare
On episode 67 of PSQH: The Podcast, AlGene Caraulia, vice president of Integration and Sustainability for Crisis Prevention Institute, talks about workplace violence prevention in healthcare.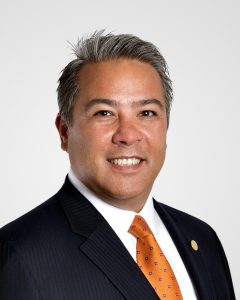 Drawing upon his expertise in organizational behavior, program design, facilitation, and implementation, Caraulia leads CPI's training department, global professional managers and instructors in North America, Europe and Asia. In 2018, he transitioned into his current role partnering with enterprises and focusing on the delivery of superior customer experiences to internal and external customers. Caraulia began his career at CPI as a professional staff instructor and has provided Nonviolent Crisis Intervention® and related training to professionals in education, health care, mental health, human service and security/law enforcement practices across the globe.
Listen to the episode below: