PSQH: The Podcast Episode 61 – Fighting the Rise of Antimicrobial Resistance
On episode 61 of PSQH: The Podcast, Dr. Anthony Senagore, senior medical director of PolyPid, talks about the trend of rising antimicrobial resistance.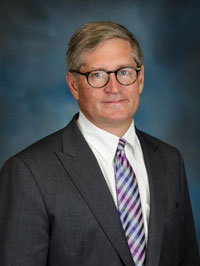 Anthony J. Senagore, MD, is a colorectal surgeon with a long track record of academic surgery practice and significant experience in healthcare start-up companies. He has served as Professor of Surgery at several prestigious academic medical centers, including University of Texas Medical Branch at Galveston, Central Michigan University College of Medicine, the University of Southern California, Keck School of Medicine, Cleveland Clinic Foundation, and Spectrum Health/Michigan State University. Dr. Senagore has experience with payment policy and healthcare economics with service on the AMA/CMA Relative Value Update Committee for 16 years and as Chair of the Practicing Physicians Advisory Committee for the Centers for Medicaid Services. In addition, Dr. Senagore has edited five textbooks in colon and rectal surgery and authored over 230 peer-reviewed publications and 25 textbook chapters.
Listen to the episode below: