PSQH: The Podcast Episode 59 – Increasing the Adoption of Advance Directives
On episode 59 of PSQH: The Podcast, Michael Cousins, Chief Analytics Officer at Lumeris, talks about efforts to increase the adoption of advance directives.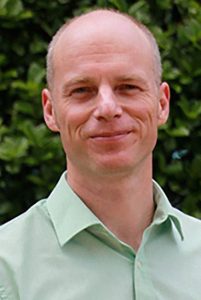 Michael Cousins, PhD, is a seasoned leader who manages the strategic, financial, and operational responsibilities for Lumeris' PHSO line of business. He joined Lumeris as Chief Analytics Officer (CAO) following the company's acquisition of Forecast Health—a full-service healthcare analytics firm Cousins co-founded in 2014. A biostatistician who built predictive models for providers and health plans early in his career, he was promoted into senior analytics, research and informatics leadership roles at Anthem, Health Dialog, Optum, Evolent and Cigna. As a result of these professional assignments and his post-doctoral work, Cousins has learned the true value of utilizing all data and technology available—but "not just for the sake of doing analytics." He uses his experience to help guide healthcare organizations along the analytics maturity curve—from reporting and descriptive analytics capabilities to predictive and "impactable" analytics capabilities.
Listen to the episode below: