PSQH: The Podcast Episode 55 – Lessons Learned From the Vaught Case
On episode 55 of PSQH: The Podcast, Dr. Michael Ramsay, CEO of the Patient Safety Movement Foundation, talks about lessons learned from the RaDonda Vaught case and how to avoid similar incidents in the future.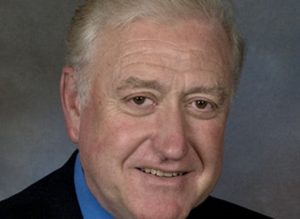 Michael Ramsay, MD, FRCA, was appointed CEO of the Patient Safety Movement Foundation in 2021. Prior to that he served for over a year as chairman. Beyond his work with PSMF, he brings extensive experience and passion for improving healthcare. His contributions span across several professional boards, academia and research. This includes his work as chairman of the Department of Anesthesiology and Pain Management at Baylor University Medical Center in Dallas, co-medical director of operating room services, director of anesthesia for the liver transplant program, where he has personally provided anesthesia for more than 1,000 liver transplant recipients. In academia, he is a professor at Texas A&M Health Science Center and holds a clinical professorship in anesthesiology at both the University of Texas Southwestern Medical School and the Department of Periodontics at Baylor College of Dentistry, Texas A&M University. He is active in research and leads clinically relevant research efforts as president of Baylor Scott & White Research Institute.
Listen to the episode below: