PSQH: The Podcast Episode 53 – Making Sense of the Vaught Verdict
On episode 53 of PSQH: The Podcast, Crystal Glover, education consultant and professional development practitioner at Charlie Norwood VA Medical Center, talks about how nurses are reacting to the RaDonda Vaught verdict and what it will mean for nursing in the future. This episode is presented by Capella University as part of National Nurses Week.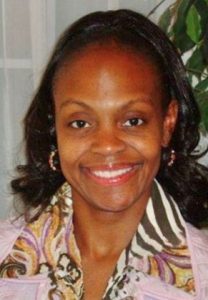 Crystal D. Glover, a native of Washington, D.C. has been a Registered Nurse for the past 26 years. Crystal, a Certified Rehabilitation Registered Nurse, VA Certified Mentor, and Certified Project Manager with Lean Six Sigma training, has been employed at the Charlie Norwood VA Medical Center since 2001 with her tenure in the Spinal Cord Injury and Hospital Education services.
Prior to her tenure at the Charlie Norwood VA Medical Center, Crystal obtained nursing experience in such areas as Dialysis, Cardiology, Medical-Surgery, Oncology, Home Health Care, and long-term Administration. Currently, Crystal holds the position of Educator/Professional Development Practitioner for the CNVAMC and the Spinal Cord Injury service line with collateral duties throughout the VA Medical Center, in addition to serving on numerous facility committees.
Outside of the walls of the VA Medical Center, Crystal serves as a full-time mother to two handsome young men, a Medical Missionary (both domestically and internationally), community volunteer, Coach/Mentor, Healthcare Consultant, Webinar Facilitator, Chi Eta Phi Sorority Inc. member, active church and ministry member, full-time Doctoral student pursuing her degree in Public Health, and a part-time fitness instructor.
Additionally, Crystal has served as a Co-PI Investigator for a collaborative research project between GE and the Department of Veterans Affairs with a focus on ultraviolet light wound healing, as well as, as Contributing Author and subject matter expert of Diana Swihart and Kelly Gantt's nursing publication The Charge Nurse Leader Program Builder and supplemental workbook, and Contributing Author and subject matter expert of Diana Swihart and Solimar Figueroa's nursing publication Nursing Orientation Program Builder. Inarguably, Crystal is committed to being a public health servant, social change agent, and empowering others.
Listen to the episode below: