PSQH: The Podcast Episode 52 – How the ASC Industry's Growth is Improving the Surgical Process
On episode 52 of PSQH: The Podcast, Dr. Alexander Sah talks about the growth of the ambulatory surgery center market and how it's improving the surgical process.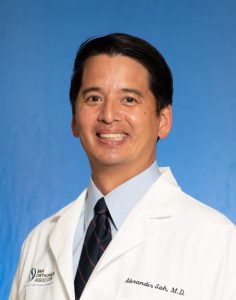 Alexander Sah, MD, currently serves as Director of the Outpatient Joint Replacement Program and as Co-Director of the Institute for Joint Restoration and Research at Washington Hospital in Fremont, CA. He was born at Washington Hospital and raised in Fremont.  He earned his medical degree, graduating magna cum laude, from Thomas Jefferson Medical College in PA. He then went on to complete his residency at the Harvard Combined Orthopaedic Program and then a joint reconstruction fellowship at Rush University Medical Center in Chicago. Dr. Sah specializes in total knee and total hip replacement, and developed the outpatient program in Fremont in 2014. He is the only surgeon there with same-day discharges after total joint replacement in select patients.  He also is the only surgeon performing anterior hip replacement at IJRR.  He has expertise in partial knee replacement and is the United States Lead Investigator for Zimmer's newest partial knee prosthesis.  He teaches courses and lectures on this procedure, as well as on advanced pain management techniques and outpatient joint replacement.
Dr. Sah is a member of leadership committees for the American Academy of Orthopedic Surgeons, the California Orthopedic Association, and the American Association of Hip and Knee Surgeons. In 2016, he was selected as 1 of 10 orthopedic surgeons in the nation to the prestigious AAOS Leadership Fellows Program.  He is a multi-year recipient of the "Best of Fremont" and "Best of Silicon Valley" Orthopedic Surgeon Awards and San Francisco Magazine Top Doctor awards, named California Top 10 Orthopedic Surgeon, recognized as one of 2020 Becker's "65 Knee Surgeons in Nation to Know", among many other honors.  He also serves as a reviewer for Clinical Orthopedics and Related Research and an editor for Techniques in Orthopaedics. Dr. Sah is widely published and is an esteemed speaker, having presented at more than 50 meetings and conventions across the United States.
Listen to the episode below: