PSQH: The Podcast Episode 51 – How to Protect Against Third-Party Security Breaches
On episode 51 of PSQH: The Podcast, Richard Bird, chief product officer at SecZetta, talks about the risks of security breaches from third-party care providers.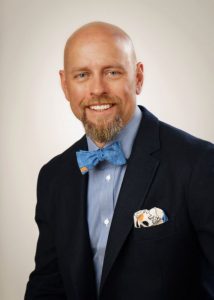 As Chief Product Officer at SecZetta, Richard drives the company's product strategy and execution. A prominent cybersecurity veteran and an internationally recognized identity-centric security expert, Richard joined SecZetta in 2021 with more than 25 years of executive experience in IT operations, cybersecurity and identity and access management. Prior to joining SecZetta, he served as chief customer information officer at Ping Identity and has held leadership positions at Optiv, J.P. Morgan Chase, and several other multinational enterprises.
Richard holds a B.A. in Political Science and Japanese from The Ohio State University. He is a Senior Fellow with the CyberTheory Zero Trust Institute and has also served on the board of the Identity Defined Security Alliance (IDSA). In addition to Richard's extensive cybersecurity background, he also served in the US Army for nearly a decade as an 82nd Airborne Paratrooper in the 505th Parachute Infantry Regiment and as a member of the National Guard.
Listen to the episode below: