PSQH: The Podcast Episode 48 – Why Hospitals Should Disclose Medical Errors
On episode 48 of PSQH: The Podcast, Rick Boothman, a strategic consultant at Press Ganey, talks about why hospitals should disclose medical errors.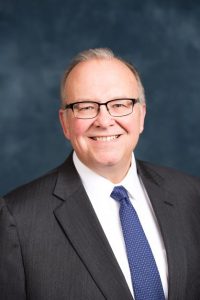 Rick Boothman, JD, partner and strategic consultant, Press Ganey, has more than 40 years' experience at the intersection of patient safety issues and healthcare organizations. At Press Ganey, he is responsible for developing strategic roadmaps that improve patient safety and clinical excellence at health systems across the nation. Prior to joining Press Ganey, Rick was principal and founder of Michigan-based Boothman Consulting Group following his tenure as chief risk officer at the University of Michigan Health System, where he developed and refined The Michigan Model: Communication and Resolution Program (CRP)—an approach where clinicians confront causes of safety events and near-miss occurrences in a principled way and learn from them to prevent harm from happening again. In addition to his consulting work, Rick serves on multiple boards, advises legislators on state and national healthcare policy and authors findings in prominent professional journals. He maintains a faculty position as assistant adjunct professor at the University of Michigan Medical School and is a visiting scholar at Vanderbilt University. Rick holds his Doctor of Law from University of Detroit School of Law and completed his undergraduate degree at the University of Michigan.
Listen to the episode below: