PSQH: The Podcast Episode 46 – How Technology Can Help Ease the Burden on Physicians
On episode 46 of PSQH: The Podcast, Dr. Mukul Mehra, Chief Medical Officer and co-founder of IllumiCare, talks about how to deal with physician shortages and burnout.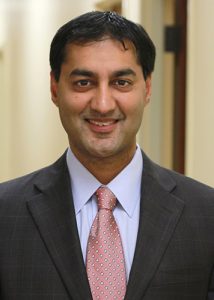 Mukul Mehra, MD, is the CMO and co-founder of IllumiCare and was a practicing gastroenterologist for nearly 20 years. Dr. Mehra designed the Smart Ribbon, now used in more than 250 healthcare facilities nationwide, to assist in, not impede, smarter fiscal and medical decision-making where physicians can control cost. Dr. Mehra received a MD from the University of Alabama and completed his residency and fellowship at Washington University School of Medicine in St. Louis.
Listen to the episode below: