PSQH: The Podcast Episode 34 – Using Technology to Build a Patient Safety Infrastructure
On episode 34 of PSQH: The Podcast, Dr. Eric Eskioglu of Novant Health, talks about using technology to build a patient safety infrastructure.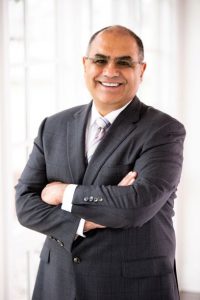 Eric Eskioglu, MD, is executive vice president and chief medical and scientific officer for Novant Health. He is responsible for providing strategic clinical and cultural leadership to ensure the delivery of high-quality, cost-effective and patient-centered care across the Novant Health system. Eskioglu is a practicing vascular neurosurgeon and previously served as senior vice president of neurosciences for Novant Health.
Eskioglu has a unique aerospace engineering background combined with his clinical neurosurgical experience. Prior to his career in medicine, he was an aerospace engineer at AlliedSignal Aerospace Company and Boeing. Before joining Novant Health, Eskioglu worked at Physicians Regional Healthcare System in Naples, Florida and served as a neurosurgeon physician executive at Health Management Associates. There he established the region's first comprehensive stroke center. Eskioglu has also served as the medical director for endovascular/vascular neurosurgery at Lee Health in Fort Myers, Florida. He began his neurosurgical career at Vanderbilt University medical school as an assistant professor of neurological surgery.
A native of Tucson, Arizona, Eskioglu earned a bachelor's of science in mechanical and aerospace engineering from the University of Arizona. He received his medical degree, with Alpha Omega Alpha Medical Society honors, from the University of Kansas Medical School. Eskioglu was the first inaugural Fellow at the National Institutes of Health with the Pfizer Clinical Research Scholars program in Bethesda, Maryland. He completed his neurosurgery residency at Vanderbilt University Medical Center and an additional endovascular/vascular neurosurgery fellowship at the University of Florida Health Shands Hospital. He is certified by the American Board of Neurological Surgery and a Fellow of the American Association of Neurological Surgeons (FAANS).
Listen to the episode below.