PSQH: The Podcast, Episode 28 – Nursing's Role In Patient Safety and Quality
On episode 28 of PSQH: The Podcast, Lori Armstrong, CEO and chief clinical officer of Inspire Nurse Leaders, talks about the role of nursing in patient safety. This episode is presented as part of National Nurses Week in partnership with Capella, Fresenius Kabi, symplr, and Vocera.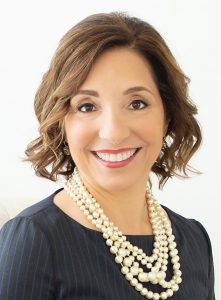 Dr. Lori Armstrong, DNP, RN, NEA-BC, is CEO and chief clinical officer at Inspire Nurse Leaders, which specializes in educating and growing nurse leaders to become their best and enabling them to achieve great outcomes for themselves, their patients, and teams.
For over 25 years, Dr. Armstrong has held executive level and senior leadership roles at top hospitals including Kaiser Permanente, New York Presbyterian/Morgan Stanley Children's Hospital and Stanford Children's. Academically, Armstrong earned her Doctor of Nursing Practice, Executive Leadership at Drexel University and is a graduate of Harvard's Executive Leadership Program. She serves on several national boards and is the recipient of multiple awards including Silicon Valley Woman of Distinction and the Jennifer L Howse Leadership Award.
Listen to the episode below.