PSQH: The Podcast Episode 20 – Using Data to Improve COVID-19 Patient Outcomes
On episode 20 of PSQH: The Podcast, host Jay Kumar talks to Dr. Lissy Hu, founder and CEO of CarePort, about how aggregating COVID-19 data has helped improve patient care.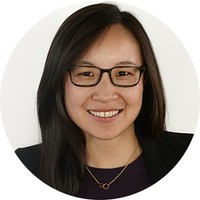 Dr. Lissy Hu is the CEO of CarePort Health, where she works with leading health systems and accountable care organizations to optimize post-acute care outcomes. Dr. Hu earned her MD from Harvard Medical School, MBA from Harvard Business School, and BS from Columbia University.
Listen to the episode below: