PSQH: The Podcast Episode 14 – Infection Prevention During a Pandemic
On episode 14 of PSQH: The Podcast, host Jay Kumar talks to LRC Systems founder and CEO Dr. Shailesh Date about how U.S. hospitals have responded to COVID-19, what to expect as we enter flu season, thoughts about a potential vaccine, and the threat of co-infections. This episode is part of PSQH's celebration of International Infection Prevention Week and is brought to you by Angelini Pharma and GOJO, the inventors of Purell.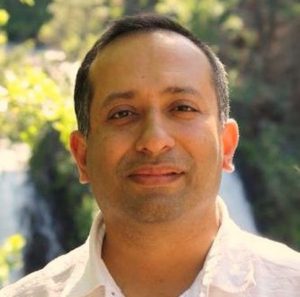 Shailesh Date is an epidemiologist and the founder of LRC Systems. He has a PhD in molecular biology and Postdoc in computational science and infectious disease.
Listen to the episode below.
Sponsored by: