PSQH: The Podcast Episode 13 – Needle-Free Technology and Battling COVID-19
On episode 13 of PSQH: The Podcast, host Jay Kumar talks to Scott McFarland, CEO of Integrimedical, about needle-free technology and his own experience of contracting COVID-19.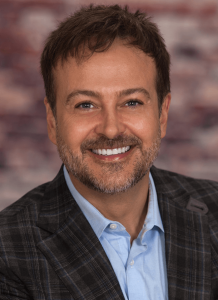 Scott E. McFarland serves as CEO of IntegriMedical LLC. An actively practicing intellectual property attorney since 1997, Scott has held top-level positions at multiple leading healthcare organizations including: the Hawaii Health Systems Corporation where he served as CEO, Cleveland Clinic where he served as its first president of Population Health, and Healthways, where he led innovation, product development, and product management.
Listen to the episode below: