PSQH: The Podcast Episode 12 – Health IT and Quality Improvement
On episode 12 of PSQH: The Podcast, host Jay Kumar talks to Marc Probst, chief information officer of ELLKAY, about health IT trends and how COVID-19 is spurring innovation.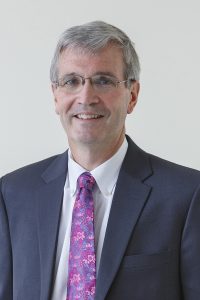 Marc Probst is the Chief Information Officer of ELLKAY. Before joining ELLKAY, he served as the Chief Information Officer and Vice President at Intermountain Healthcare for 17 years. Marc has been involved with information technology and Healthcare services for over 35 years. Prior to Intermountain, Marc was a partner with two large professional service organizations.
Marc was appointed to and served seven years on the Federal Healthcare Information Technology Policy Committee assisting in developing HIT Policy for the U.S. government. He has also been a board member of numerous healthcare IT organizations and served as the board chair for the College of Healthcare Information Management Executives. Marc currently serves on several HIT company boards and is a board member of Nemours Children's Hospitals. In early 2020, the College of Healthcare Information Management Executives (CHIME) and the Healthcare Information and Management Systems Society jointly recognized him as CIO of the Year.
Listen to the episode below.