PSQH: The Podcast Episode 10 – Emergency Management and COVID-19
On episode 10 of PSQH: The Podcast, host Jay Kumar talks to Brad Gair, senior managing director, Witt O'Brien's, about emergency management and lessons learned from COVID-19.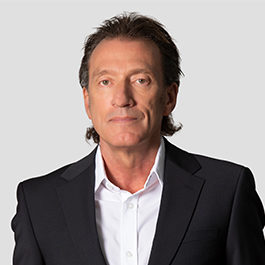 Brad Gair is Witt O'Brien's senior expert on emergency response to healthcare crises. Witt O'Brien's is an emergency management and disaster response consultancy that does extensive work in the healthcare space. Brad has more than 25 years of U.S. and international emergency management and homeland security experience and is recognized globally for his leadership during scores of disasters, emergencies and special events, including the 9/11 terrorist attacks in New York City and Hurricane Katrina.
He has twice served the City of New York, first as Deputy Commissioner of NYC Office of Emergency Management and then after Superstorm Sandy, as founding Director of the Mayor's Office of Housing Recovery Operations and NYC Recovery Manager. Brad also served as NYU Langone Health's first Vice President for Emergency Management and Enterprise Resilience and was responsible for the successful negotiation of the largest FEMA PA grant ever awarded for a single healthcare facility, totaling $1.1 billion for funds related to Hurricane Sandy.
Listen to the episode below: