The Uberization of Healthcare Is Here
New physician scheduling platform aims to help consumers shop for doctors on price, quality, and availability.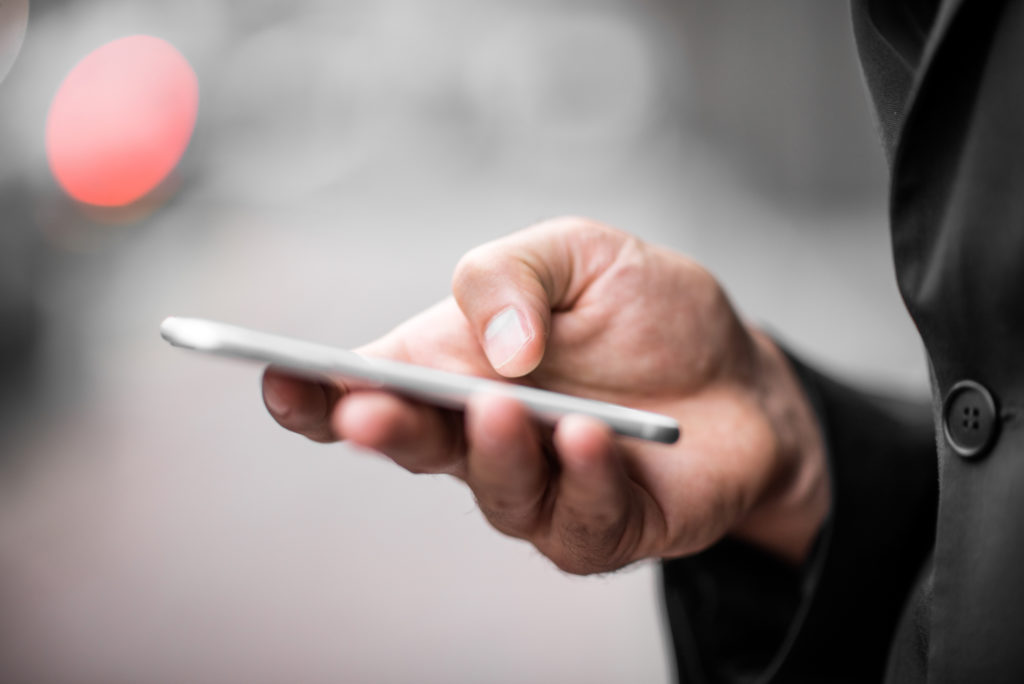 By Megan Headley
A homeowner with a house that needs painting will likely reach out to two or three contractors for service estimates, then make an informed decision based on a combination of price, service quality, and reviews. A consumer looking to buy a new television may study technical specs and reviews online to select the most appropriate model, then shop around based on price. Now, in New York City, uninsured and underinsured consumers looking to find a medical professional who provides quality service at a reasonable price can instantly search doctors, based on specialty, through UMA (Urgent Medical Access) Health.
More patients are shopping around for healthcare
High-deductible health insurance plans are a fast-growing trend, and they are leading more Americans to shop around for quality care that is also cost-effective. According to recent research from the University of Minnesota, the number of American workers with high-deductible health insurance plans rose by 3.2% in 2016, reaching 24.8 million. And while premium prices increased modestly for people with employer-provided coverage, their deductibles rose 10% on average, the researchers found.
"High-deductible health plans are increasingly becoming the norm in commercial insurance, and there is every reason to expect this trend to continue," commented Katherine Hempstead, senior advisor at the Robert Wood Johnson Foundation, which funded the study.
When researchers analyzed data from 58 million American workers, they found that the average deductible was $1,696 for single plans, a 10.1% increase from 2015. The increases averaged $155.
Research from the Kaiser Family Foundation conducted earlier this year found that the average annual deductible in 2017 for single coverage across all workers is $1,505, but it is 66% higher for workers at small firms ($2,120) than large firms ($1,276).
"Deductibles rose considerably faster than premiums, and the share of healthcare spending made directly by consumers will continue to grow," Hempstead added, in a Robert Wood Johnson news release.
With this trend, more consumers are being forced to factor in costs when seeking healthcare. Yet healthcare systems rarely make pricing easily discoverable. Unlike painters vying for a homeowner's business, few medical centers advertise "free estimates."
But what if they did? What if physicians openly advertised their going rates for patients who were either underinsured or willing to pay out of pocket?
It was this thought that led Dr. Pedram Hendizadeh, with Advanced Podiatry of Huntington in New York, to create a platform for a transparent medical marketplace.
"Patients have been in the dark [around pricing]. People don't know the costs of their office visits or procedures," Hendizadeh says. "The purpose of UMA is to get access to doctors quickly and give [consumers] the ability to find a doctor based on cost, distance, ratings, and availability."
Hendizadeh is building upon existing platforms such as ZocDoc, which connects consumers with doctors based on availability. But in any transaction—particularly one as expensive as healthcare—price is often the biggest unknown for purchasers. And that's where Hendizadeh is looking to make a difference.
Reduce the insurance runaround
While the UMA platform has been in development since January 2016, it was officially launched in early 2017. Hendizadeh says the platform caters to all individuals, but it works particularly well for patients with high deductibles or HSA accounts, as well as uninsured or underinsured patients. Moreover, he says, doctors love that the free platform eliminates insurance payment hassles.
"Doctors are using it because they're pretty sick of dealing with the insurance companies," Hendizadeh says. "Insurance companies give them the runaround, and don't want to pay them on time. It takes 60 to 90 days, and sometimes up to six months, to get paid by the insurance company."
On top of that, a 2014 study on billing and insurance-related administrative costs found those costs in the U.S. healthcare system totaled approximately $471 billion in 2012. This includes approximately $70 billion among physician practices and $74 billion among hospitals. Insurance-related overhead can be a significant burden for many physician practices.
"Every doctor is frustrated with the insurance company," Hendizadeh claims. He says the typical conversation he has with doctors about being listed on UMA runs like this:
UMA: Do you accept cash-paying patients?
90% of physicians contacted: Yes, we do.
UMA: Would you like more cash-paying patients?
Physicians: Of course—we don't like dealing with insurance companies.
UMA: Will you reduce your fee a little bit for cash-paying patients?
Physicians: We already do.
"What happens is the doctors charge more to the insurance companies, because the insurance companies actually only pay them $0.30 to $0.40 of what they charge," Hendizadeh points out.  "A doctor may charge $200 for a particular service, but the insurance company may reimburse them $78. So for a cash-paying patient, many of them just charge $120, and they're still way ahead because they don't have to deal with all the insurance."
Simplify the search for care
All of this helps patients get better-quality care because, in many cases, the alternative is to not seek care at all. A 2015 study of 456 consumers holding a high-deductible consumer-directed health plan found that one in five survey participants had delayed or avoided a preventive office visit, test, or screening because of cost.
"There's a big problem because insurance rates are going up 15% to 22% every year," Hendizadeh adds. "It's gone up every single year for the last 30-some years. So the patients are paying more, the doctors are receiving less, and the insurance companies are keeping more for themselves."
Hendizadeh sees UMA's "Uberization" of healthcare as the start of a disruptive industry trend that will drive more competitive, or at least transparent, pricing. In many ways, it's aiming to bring healthcare in line with the way consumers already shop for services.
"You find a doctor, you book the appointment, you walk in, you walk out. You don't have to worry about 'tipping the driver' or paying the doctor. It's a very simple approach. They can book 24/7, so you don't have to be on hold with the receptionist for eight to 10 minutes or call during their lunch break and talk to their answering service," Hendizadeh says. "The convenience factor is one thing the patients love, but most patients love the fact that they're saving a lot of money."
In its early run, UMA has noticed a few trends. Many of the platform users are making mental health transactions, which Hendizadeh attributes both to a widespread lack of mental health coverage as well as a reluctance to use it because they may not want an employer to know they're seeking such care. UMA users have also been shopping around for dental transactions based on cost. As well, UMA is proving popular with travelers from outside the New York City area, particularly budget-conscious international students whose insurance plans cover catastrophes but not routine accidents or illness.
Hendizadeh notes there's no clear data yet on whether physicians are watching their competitors' pricing, but that may come as the platform expands over the next 18 months to cities with large international populations (Miami), underinsured populations (Washington, D.C.), and tech lovers (San Francisco).
"The insurance companies aren't really on to us yet," Hendizadeh says. But, he adds, "I'm very confident that a transparent medical marketplace is the future of medicine."
---
About the author
Megan Headley is a contributing writer to Patient Safety & Quality Healthcare.