News
Workplace Conflicts, Workplace Safety
PSQH: The Podcast Episode 73 – New CMS Guidance on Workplace Violence in Healthcare
On episode 73 of PSQH: The Podcast, Adrian Arriaga, Healthcare Safety and Security Advising Partner for GHX, talks about new CMS guidance on dealing with workplace violence in healthcare.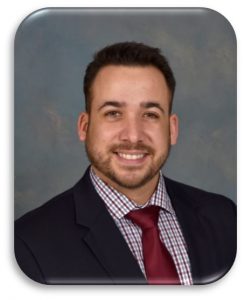 Adrian Arriaga is a Security and Emergency Management professional, with keen expertise in security operations, healthcare management, and executive leadership with expert knowledge of workplace violence prevention, physical security, emergency management, and criminal justice. He spent the beginning of his career in the Marine Corps and law enforcement before joining the healthcare industry.
Arriaga is the Safety & Security Advising Partner for GHX, prior to joining GHX he was the Executive Director of Security for Wellstar Health System a 25,000-employee healthcare organization in Georgia. He currently holds the Secretary position with the Atlanta IAHSS chapter, is a Certified Healthcare Protection Administrator (CHPA), a standing professional member of IAHSS, ASIS, and ACHE. He was also selected as a subject matter expert in development of IAHSS workplace violence prevention certification program, sat as a panelist in several healthcare education offerings, and written articles in various publications. Arriaga had three facilities receive the IAHSS security program of distinction during his tenure at Wellstar and two security officers receive the medal of valor award for heroic efforts.
Listen to the episode below: