PSQH: The Podcast Episode 7 – Lean Management and Patient Safety
On episode 7 of PSQH: The Podcast, host Jay Kumar talks to Rachel Mandel, MD, MHA, about using Lean management principles to improve patient safety and quality.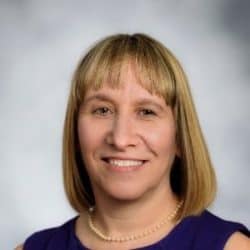 Rachel Mandel, MD, MHA, is a physician executive with more than 25 years of clinical, teaching, and executive leadership experience. Dr. Mandel's passions include healthcare transformation through process improvement, patient experience, and provider wellness. She has earned an MHA and Lean Six Sigma Green Belt Certification and is committed to assisting organizations on their journey to high reliability in these complex and challenging times. In addition to providing guidance to a variety of organizations in different sectors of the healthcare industry through her consulting firm, Dr. Mandel is the Senior Healthcare Advisor to Operational Performance Solutions, a well-regarded Lean consulting company. Dr. Mandel has been featured on several popular Lean podcasts, contributes articles to industry publications, and enjoys speaking at conferences.
Listen to the episode below: