PSQH: The Podcast Episode 45 – Healthcare Predictions for 2022
On episode 45 of PSQH: The Podcast, Pete Reilly of Hub International talks about what healthcare organizations can expect in 2022.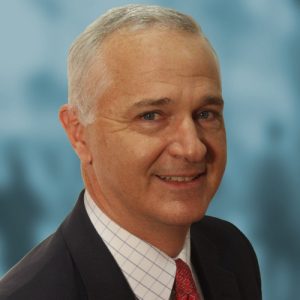 Pete Reilly is the practice leader and chief sales officer of global insurance brokerage Hub International's North American healthcare practice.
In this role, he directs and coordinates HUB's healthcare planning, growth and strategic initiatives. He also works with other leaders and experts within HUB to develop and introduce proprietary products that will help healthcare organizations and providers across the care delivery spectrum.
Reilly has been a featured speaker at numerous professional conferences, including ASHRM, the Bermuda Captive Conference as well as having been a guest lecturer on topics of insurance and risk management at The Wharton School, a Metzger-Conway Fellow at his alma mater, Dickinson College and he has been twice recognized as Med Pro Group's Buffett Award winner. Additionally, he has served on numerous insurance carrier Agency Advisory Councils and various ASHRM National Advisory Committees.
He holds a Bachelor's degree in Political Science from Dickinson College, a Master of Science in Organizational Dynamics from the University of Pennsylvania, as well as an Associates in Claims and Associate in Risk Management designation from The Insurance Institute of America.
Listen to the episode below: