PSQH: The Podcast Episode 38 – AI and the New Agile Hospital
On episode 38 of PSQH: The Podcast, Dr. Will O'Connor, chief medical information officer of TigerConnect, talks about how technology is changing the way healthcare organizations collaborate and communicate.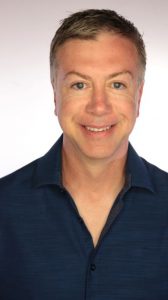 Will O'Connor, MD, is TigerConnect's Chief Medical Information Officer. He's an industry-known physician executive with more than 20 years of healthcare experience focused on operations, strategic planning, consulting, client delivery, and thought leadership across the healthcare industry. As an orthopedic surgeon, Dr. O'Connor has significant provider experience as well as deep commercial experience having worked for multiple companies including McKesson, Allscripts/Eclipsys, and PriceWaterhouseCoopers. He specializes in assisting large health systems, academic medical centers, community hospitals, and payers leverage healthcare information technology and operational improvements to advance their clinical and financial outcomes.
Listen to the episode below: