PSQH: The Podcast Episode 11 – EHRs and Clinician Burnout
On episode 11 of PSQH: The Podcast, host Jay Kumar talks to Dr. Jay Anders, Chief Medical Officer of Medicomp Systems, about electronic health records and clinician burnout.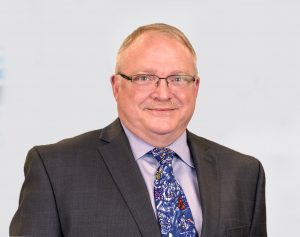 Dr. Jay Anders is Chief Medical Officer of Medicomp Systems. Dr. Anders supports product development, serving as a representative and voice for the physician and healthcare community that Medicomp's products serve. Prior to joining Medicomp, Dr. Anders served as Chief Medical Officer for McKesson Business Performance Services, where he was responsible for supporting development of clinical information systems for the organization. Prior to McKesson, Dr. Anders worked as an internist, helping care for thousands of patients each year for 20 years. In his current role, he was also instrumental in leading the first integration of Medicomp's Quippe Physician Documentation into an EHR. Dr. Anders spearheads Medicomp's clinical advisory board, working closely with doctors and nurses to ensure that all Medicomp products are developed based on user needs and preferences to enhance usability.
Listen to the episode below.