PSQH Quick Poll: Taking the Pulse of Patient Safety
By Jay Kumar
As part of PSQH's celebration of Patient Safety Awareness Week, we decided to reach out to our readers with a few questions to find out the state of patient safety efforts in 2022. Part of PSQH's Patient Safety Awareness Week activities, this PSQH Quick Poll is presented in partnership with GOJO – the makers of Purell, Nuance, PDC, and the Intersocietal Accreditation Commission.
The Quick Poll had a total of 210 respondents.
The ongoing impact of COVID-19
Asked how much COVID-19 and its variants continue to affect their organizations, 53.1% of respondents said it was still a huge burden on the organization, while 42.1% said they're still dealing with COVID but it's under control. Another 4.8% said the virus is not an issue for them anymore.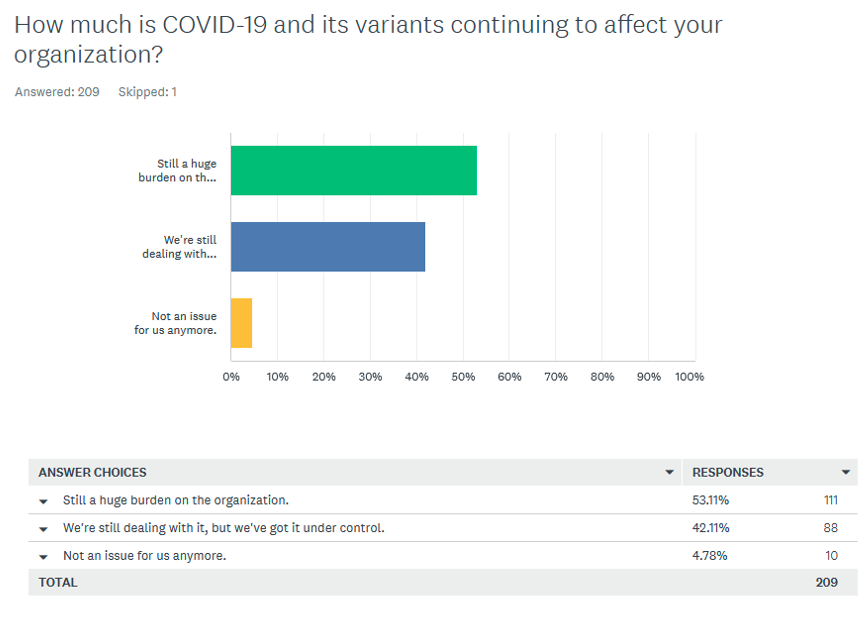 Looking at other priorities
While COVID-19 is still a major concern, there are many other issues that healthcare organizations must address. Asked what non-COVID-related issues they need to prioritize in 2022, a clear majority (73.2%) of respondents said clinician burnout/workforce retention was the biggest concern. Other issues include infection control and prevention (13.4%), improving healthcare equity (6.2%), and opioid crisis/drug diversion (1.4%). Respondents also filled in the following: Reducing waste and optimizing processes, behavioral health, hiring more staff, fiscal problems, efficiency of process and workflows and coding, and products being recalled.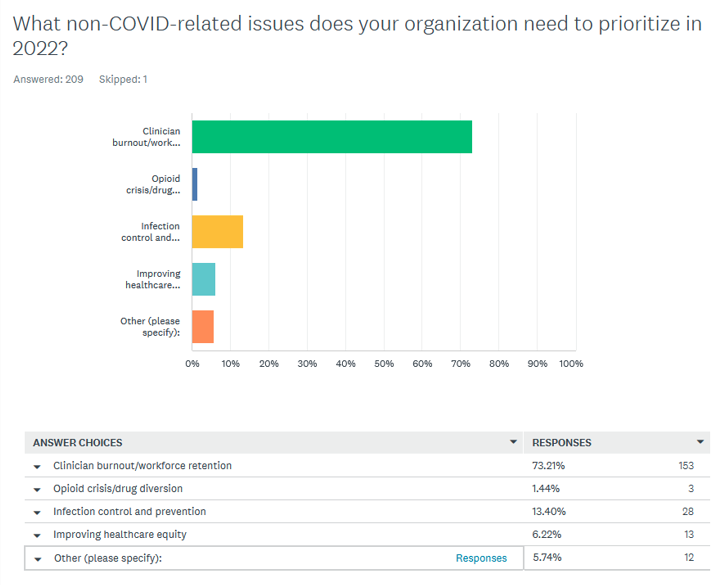 Cybersecurity and ransomware
Asked how prepared their organizations are to deal with cybersecurity and ransomware threats, the results were mixed. About 43.3% of respondents said they were very prepared, 52% said they were somewhat prepared, and 4.8% said they are not prepared.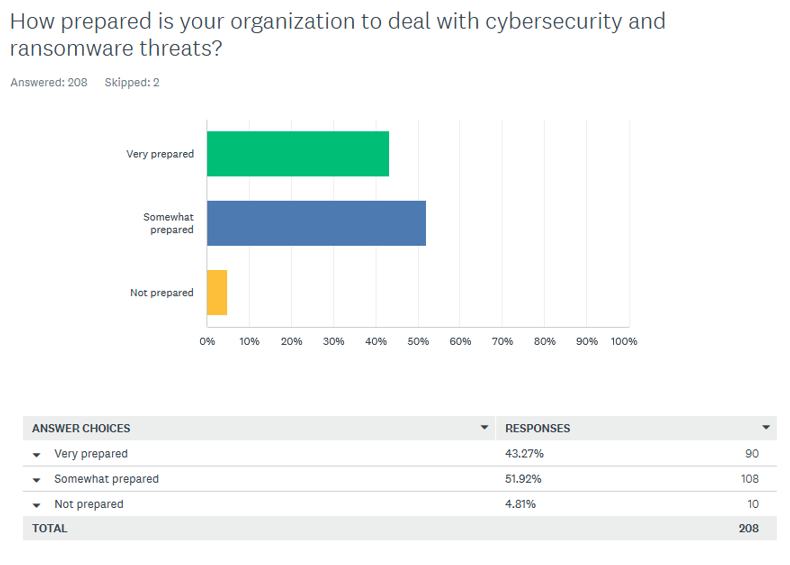 Workplace violence
Dealing with workplace violence, both from the public and co-workers, has been in the headlines regularly in recent years. But most respondents said they have it under control: 40.5% said their organization was very effective in dealing with workplace violence and 49.6% said they were somewhat effective, while 10% said they're not effective.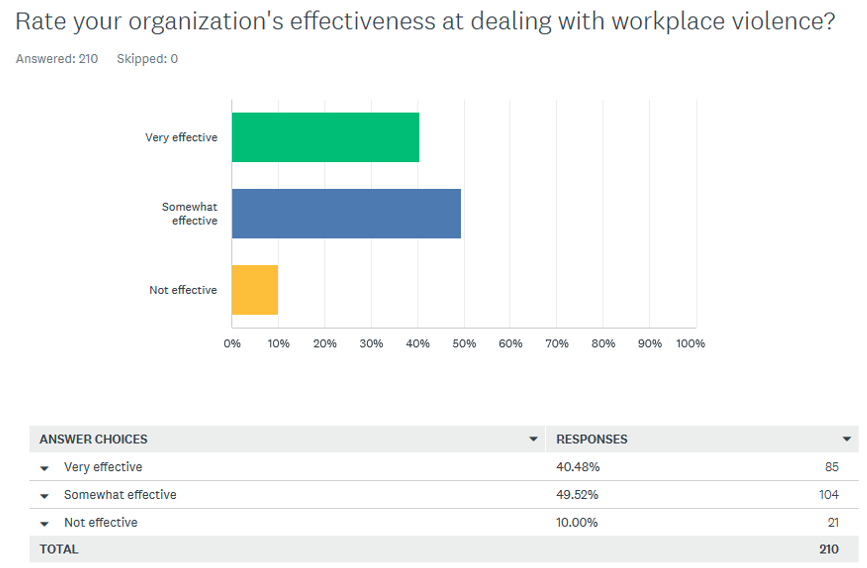 Who responded
The Quick Poll respondents included nurses (21.4%), risk managers (11%), quality VPs/directors/officers (11%), C-suite level (CEO, COO, hospital administrator/chief nursing officer, etc.) (7.1%), accreditation specialists (5.2%), and VPs/directors/officers in both patient safety and operations (4.3%). About 70.1% of respondents work at hospitals/health systems, while 7.2% work at ambulatory/physician organizations, and 3.8% work at post acute/home health organizations.