PSQH Quick Poll: Nursing's Impact on Patient Safety and Quality
By Jay Kumar
As part of National Nurses Week, PSQH reached out to our readers with a few questions about how nursing impacts patient safety and healthcare quality.
The Quick Poll had a total of 83 respondents.
Strengthening Nursing's Role in Quality and Patient Safety
Asked about how their organizations can help strengthen nursing's role in quality and patient safety efforts, 77% of respondents said more education and training is needed. In addition, 60.2% said mentoring from leadership was necessary, while 39.8% called for increased emotional support and 28.9% said more leadership opportunities for nurses would be helpful.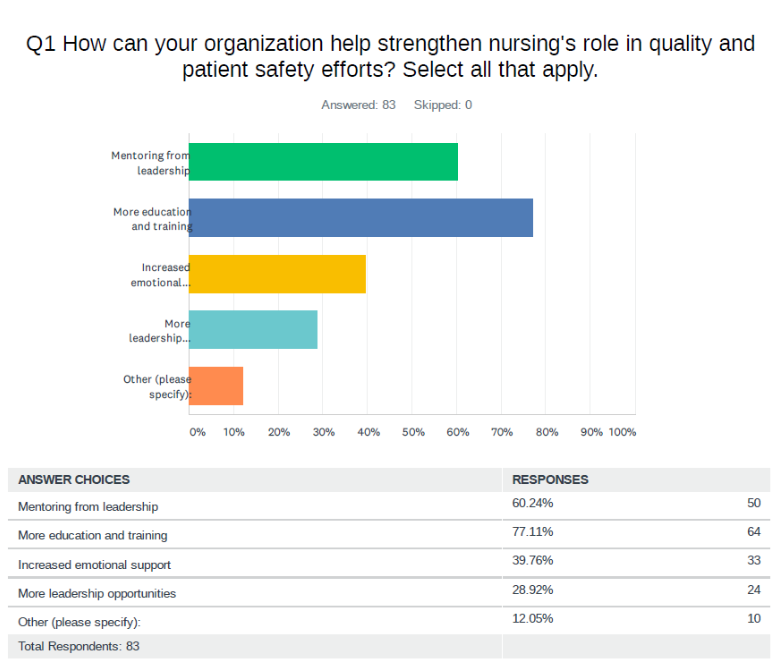 Post-COVID focus
COVID-19 has been a major focus for healthcare organizations for more than a year now, but when asked about what other issues need to be emphasized moving forward, 75.9% of respondents felt staff retention was the biggest concern. Other issues that deserve focus include care transitions between settings (53%), diagnostic errors (32.5%), and dealing with the opioid crisis (20.5%). Respondents also filled in specific issues including Just Culture, respect between departments, community health, surrogate support for isolated residents, burnout, continuing education, and specimen re-collects.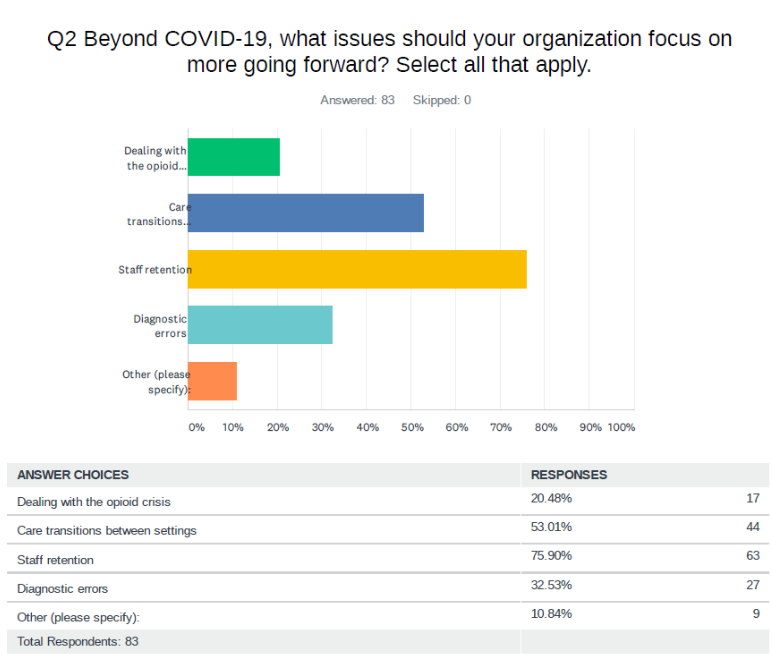 Workplace violence
Asked about their level of concern about workplace violence in their organization, 21.7% of respondents said they were very concerned, 24.1% were concerned, 30.1% were somewhat concerned, and 24.3% said they were not concerned.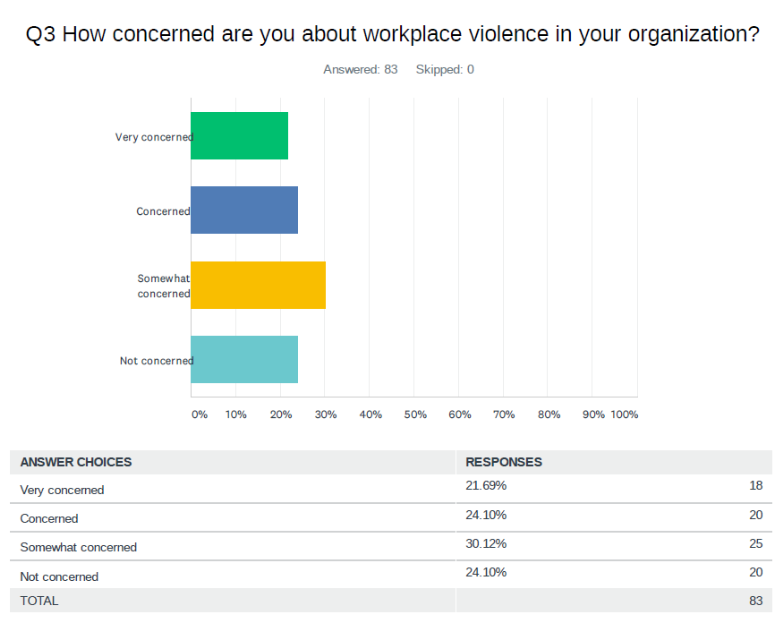 Optimism in a post-pandemic world
Survey respondents were optimistic about the state of patient safety once the pandemic ends (whenever that is). A total of 49.4% of respondents said they were optimistic, with another 40.1% indicating they were somewhat optimistic, while 9.6% said they were very optimistic.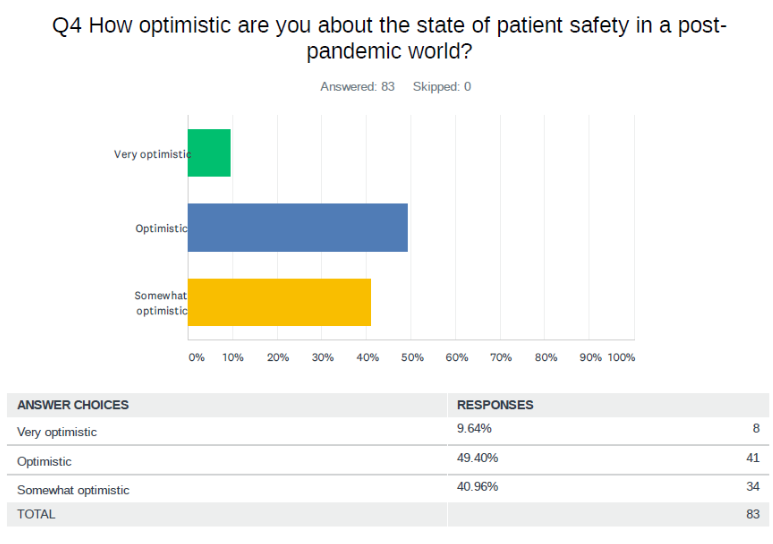 Thank you to our Sponsors!