PSQH Quick Poll: A Look at Patient Safety Efforts During the Pandemic
By Jay Kumar
As part of PSQH's celebration of Patient Safety Awareness Week, we decided to reach out to our readers with a few questions to find out the state of patient safety efforts in the midst of the COVID-19 pandemic.
The Quick Poll had a total of 100 respondents.
The impact of COVID-19
Asked how much the pandemic is continuing to affect their organization, 71.7% of respondents said they were still dealing with COVID-19, but they have it under control. Another 25.3% said COVID-19 was a huge burden on their organization, while 3% said the pandemic isn't an issue for them anymore.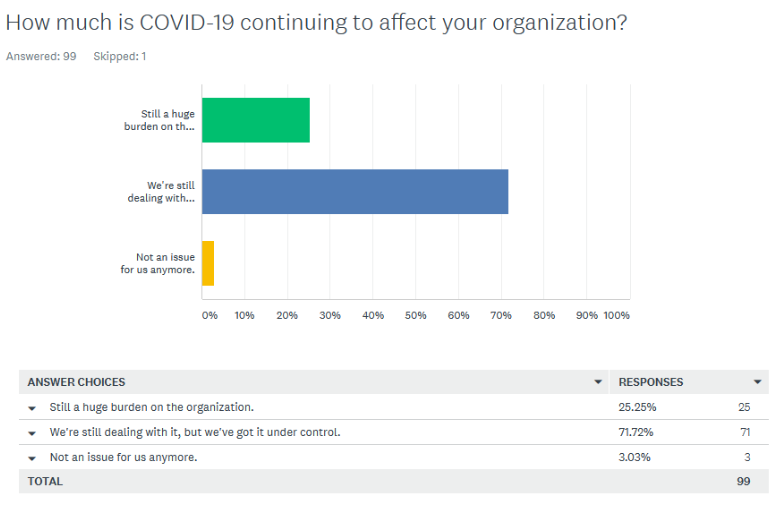 Clinician burnout and cognitive overload
The pandemic has had obvious impacts on patients, but it has also contributed to an existing crisis for caregivers. Asked how the pandemic has affected clinician burnout and cognitive overload in their organization, 61% of respondents said burnout and cognitive overload have increased slightly. Twenty-nine percent said a difficult situation has gotten much worse, while 10% said the pandemic hasn't changed the levels of burnout and cognitive overload.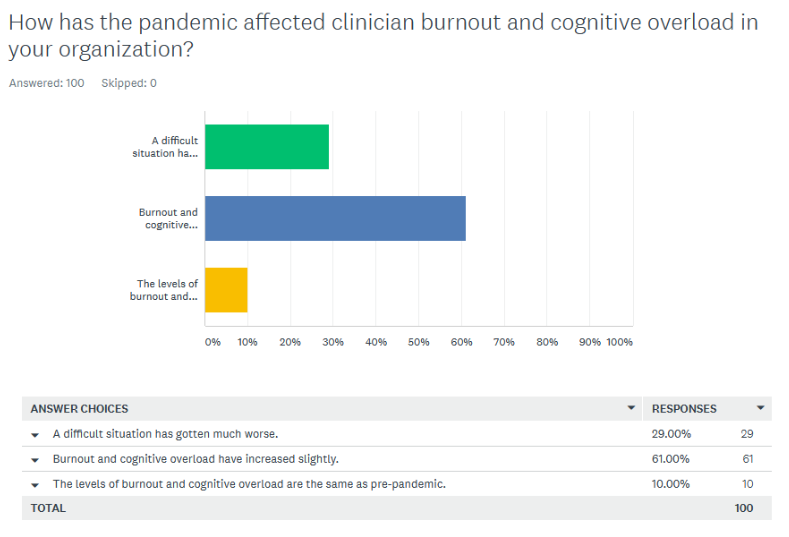 Telehealth in the spotlight
One good thing to come out of the COVID-19 pandemic is the use of technology to help providers and patients stay in touch while avoiding close contact. Seventy percent of respondents said they've used telehealth to maintain a connection with patients and avoid unnecessary visits. Another 17% said telehealth has had a slight impact on their day-to-day activities, and 13% said they haven't used telehealth much over the last year.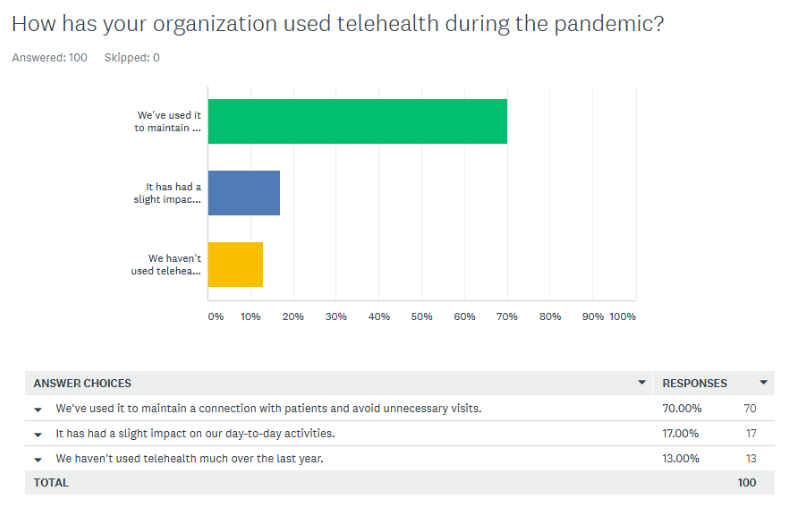 Staff retention
Another byproduct of the ongoing pandemic is a concern voiced by healthcare organizations about holding onto frontline workers such as nurses. Asked how much of a challenge staff retention is for their organization, 36% of respondents said it's extremely challenging. Forty-eight percent said retention is somewhat challenging and 16% feel it is not challenging at all.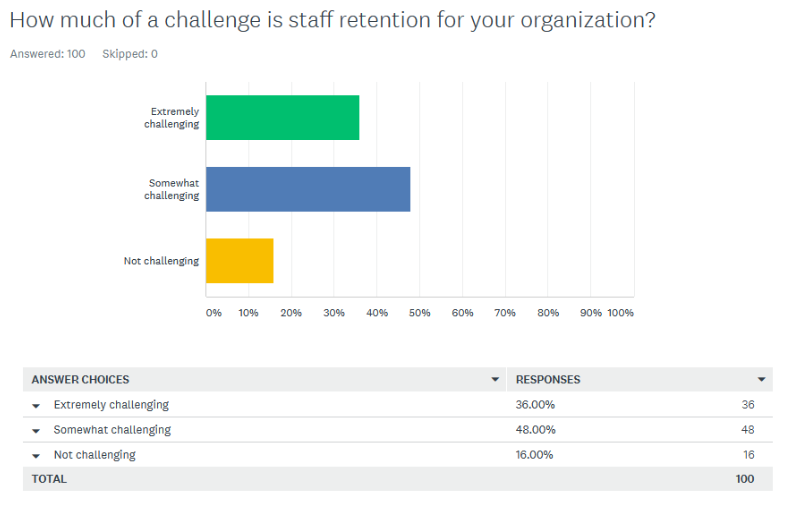 Sponsored by: