This Content is Brought to you in Partnership with:

Improving Patient Safety: The Challenges and How to Make an Impact
By Tony Oliva, DO, MMM, FACPE – Vice President and CMO, Nuance
In March of 2000, the book "To Err is Human: Building a Safer Health System" was published. That publication began a national conversation and movement to address safety concerns and failures in our healthcare system. Unfortunately, since that time while we have seen some improvements the number of failures and patient safety events continue at an unsatisfactory level.
In recent years, especially with the unforeseen impact of Covid, we have seen additional pressures like staffing challenges and burnout, which have continued to add significant pressures against a progressively safer environment for healthcare.
At its base the concept of "To Err is Human" is true. We as humans make mistakes for many reasons. The biggest and sometimes most overlooked factor is just that "we are human". Being human brings together some basic realities that can create major challenges as we try to address systems of care to improve the overall safety of our healthcare system, or even in our own environments. It is a daunting task.
The recent advisory from the U.S. Surgeon General on building a thriving health workforce substantiates some of the challenges that contribute to this. According to this recent report, our health depends upon the well-being of our health workforce. Specifically, it states, that "burnout among health workers has harmful consequences for patient care and safety".1 This also has a costly financial repercussion for the healthcare system including the costs of replacing staff. Researchers estimate that annual burnout-related turnover costs are as high as $9 billion for nurses and $2.6 to $6.3 billion for physicians.2
Other recent studies also reinforce the adverse impact of stressors such as fatigue and burnout. A study by the Stanford University School of Medicine indicates that "physicians are more than twice as likely to make medical errors when they show signs of burnout and are 38 percent more prone to commit lapses in care when they report being fatigued".3
Being human brings in a set of human factors that can translate into human failures, we call these the 5C's of human failures:
Communication Failures
Critical Thinking Failures
Compliance Failures
Consciousness Failures
Competency Failures
Within any human system lies a risk that one of these failures at the right time can lead to adverse safety event for a patient.
With the challenges of patient safety and potential implications of human factors, artificial intelligence (AI), if used appropriately, can help mitigate some of these innately human factors and potentially avoid a failure or safety event. AI technologies are available or continuously being developed, which can be used in the mitigate the challenges that are constantly present in human processes of care in the healthcare system.
Nuance AI-powered innovations improve the quality and accuracy of clinical documentation to help healthcare organizations enhance care, quality, and patient safety across the full patient journey. To learn more, please visit our website.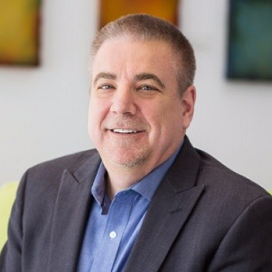 Tony Oliva, DO, MMM, FACPE – Vice President and CMO, Nuance
With over 15 years of executive healthcare experience, Dr. Oliva has served as CMO for multiple health systems, where he led the clinical practice of medicine across all entities.
References:
Notes: 1,2; Addressing Health Worker Burnout, The U.S. Surgeon General's Advisory on Building a Thriving Health Workforce, 2022
3; Physician burnout, depression can lead to major medical errors: Study – ABC News (go.com)