Analyses
Quality Improvement
Using Digital Dashboards to Reduce Wait Times
By John Palmer
It will be a while before computers can replace physicians, but they are certainly working together to help improve the patient safety experience.
So-called "digital dashboards" are popping up everywhere, ranging from apps that allow primary care physicians (PCP) to collaborate easier with specialists without a face-to-face consult, to centralized resources that help patients get information on their condition and reach out to the support services they need.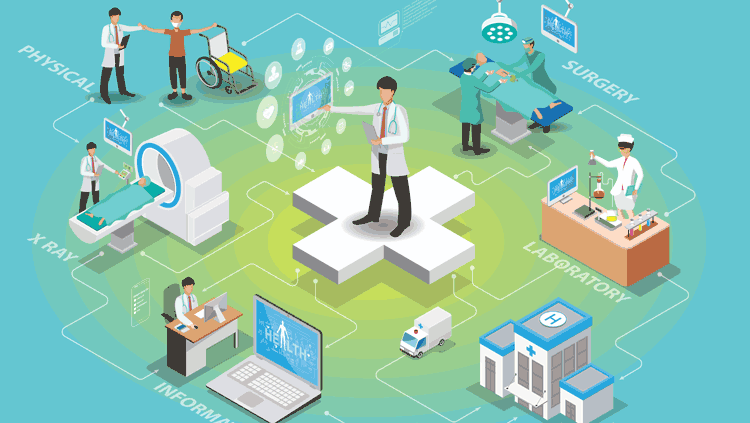 Known in the industry as e-consultations, the telemedicine platforms help connect PCPs with specialists to help improve care management and care coordination for patients. The services are being touted as a cost-­effective way to expand access to care and improve outcomes, as well.
"We know providers are pressed for time and health systems are trying to streamline technology solutions, ideally with a single touchpoint," says Brooke LeVasseur, CEO of La Jolla, California–based AristaMD. The company recently announced that AristaMD is now available on the Epic App Orchard, a marketplace of medical apps and e-consultation services.
"The AristaMD app in the App Orchard allows organizations to leverage our eConsult platform directly through their EHR with the benefits of baseline data, proven efficacy, full reporting, and platform management," notes LeVasseur. "It's an important step and part of our continued innovation plan focused on helping providers reduce the challenges of change management and ultimately, provide better care for patients."
AristaMD claims that its eConsult solution improves access to timely specialty care for patients who would have otherwise had to wait for a separate face-to-face visit. The AristaMD app makes the process easier for health system specialists using the Epic marketplace. Providers simply launch the eConsult platform directly through Epic's electronic health record (EHR), creating a user-friendly experience for answering eConsults with minimal provider burden and workflow changes.
Some might argue that this technology replaces consulting with a human face-to-face, but in reality, the ability to have an electronic consultation with a doctor will become more important in the future as the medical industry faces a shortage of doctors and specialists. A 2017 report from the Association of American Medical Colleges predicts that the shortage of non–primary care specialists will surge to between 33,500 and 61,800 by 2030. In addition, having an electronic consultation option helps doctors and patients out by saving the time and cost of unnecessarily seeing a specialist.
"Medicine is changing along with technology," says Denise Yvonne Gomez, MD, physician at North County Health Services in Oceanside, California, and a user of AristaMD. "Any health technology literature predicts most visits will eventually be virtual in one way or another. The fact is that there are not enough providers to see as many patients who need care, and therefore we need technology to help. E-consultation represents one of the many methods that technology can help provide quality of care to our patients."
Gomez says that in the San Diego area where she practices, it takes three to four months for a Medicaid HMO-insured patient to receive a neurology evaluation. As a provider, she can use an e-consultation to give a neurologist her patient's symptoms and test results, and then obtain recommendations for further testing and possibly initiation of treatment.
"The patient and family are comforted that the patient is receiving an active evaluation rather than just waiting months for an appointment," she says. "In addition, if the patient does need a face-to-face with the specialist, much of the workup has been done and the evaluation may be more meaningful, results in a reduction of duplicated testing, and subsequently saves costs."
Helping reduce infections
While AristaMD's solutions seek to facilitate the relationship between physicians and specialists and thereby improve patient experiences, other companies are developing systems to streamline the day-to-day operations within the walls of the hospital itself.
Minneapolis-based Ecolab, Inc., a company that specializes in water, hygiene, and energy technologies and services, has expanded its healthcare offerings with electronic infection control dashboards that help hospitals to promote cleaner and safer environments by helping to break the chain of infection.
According to CDC statistics, millions of patients around the world acquire a healthcare-associated infection (HAI). In a single year, 7%–10% of all patients will acquire an HAI, and more than 1 million of those patients will die from their infections, including 75,000 in the United States—higher than the annual deaths from auto accidents and homicides combined.
In addition, hospitals also incur longer patient stays and millions of dollars of ancillary costs due to HAIs. These infections multiply the length of stay two to three times and rack up $35 billion–$45 billion of extra cost per year in the U.S. alone, the CDC says.
"This new level of insight, combined with our best-in-class chemistry, will enable repeatable workflow enhancements that are supported by our on-site professionals who can train staff, drive standardization, and help customers take appropriate corrective action when and where it is needed," says Gail Peterson, VP of marketing for Ecolab Healthcare.
What does Ecolab do? In a nutshell, it offers four digitally enabled, cloud-based programs that can track hand hygiene compliance, infection rates, surgical instrument cleanliness in the central sterile department, high-touch object cleanliness, and room turnover time for patient and operating rooms. Each of the digital dashboards allows for consistent and objective monitoring, collecting millions of data points from sensors throughout the hospital.
According to the company, the digital dashboards turn the data into easy-to-read, actionable insights, allowing hospitals to generate customized reports at the system, hospital, unit, individual, and object level. Having this real-time information allows for immediate intervention, which can prevent the spread of pathogens that lead to infection. Also, with the ability to track data over time, hospitals can begin to detect patterns to help improve processes and forecast and reduce infection rates.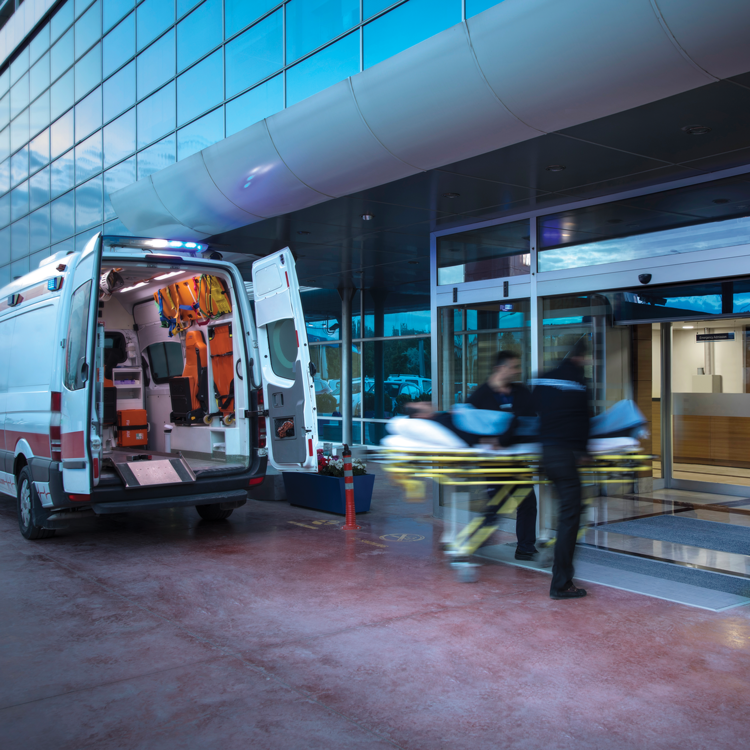 It's seemingly easy to use with little startup costs or infrastructure additions. The digital dashboards themselves are all web based and only require access to Ecolab's portal—there's no additional computer infrastructure that needs to be installed. Depending on which of the company's four programs the hospital is using, though, there may be associated hardware required to assist in capturing the data that feeds into these insight dashboards.
For example, the Hand Hygiene Program digital dashboard allows managers to see information about every hand hygiene occurrence. They can address compliance problems with specific individuals or departments right away, thus lowering the possibility for infection. The dashboards also provide visibility to every badged employee who interacted with a patient to avoid the potential for unknown spread of infection.
Another example is the Patient Room Program dashboard, which monitors health systems' infection risk, and can both identify and predict hospitals or units that are at higher risk for infection based on suboptimal environmental hygiene. This allows them to take targeted corrective action to prevent infections.
Does Ecolab work? Some clients say that it helps them see where their efforts need work, and where they have room for improvement. In a September 2019 column in PSQH, Jenn Radtke, manager of infection prevention at The University of Tennessee Medical Center, confided that Ecolab's products helped show that hand hygiene compliance rates were actually much lower than traditional data collection methods had let on.
"We've used secret shoppers and audits to collect hand hygiene compliance information," Radtke wrote. "Using these methods, our compliance rate has hovered around 80% for more than five years—no matter how many new efforts and campaigns we tried to get it above 90%."
After a two-month trial of 24/7 monitoring with Ecolab's Hand Hygiene Compliance Monitoring System on the acute care hospitalist unit and the neurocritical care unit, the hospital discovered that actual compliance rates were much lower than manual audits were capturing.
"Our baseline compliance rate was similar to what is published in the literature by other organizations that have implemented electronic hand hygiene compliance monitoring," she wrote. "Having reviewed the literature prior to our pilot, we were not shocked by the results, but we were disappointed—after all, you always hope that your organization is different. It was now clear to us why we were struggling to reach 90%. After the trial of the Ecolab system, our compliance rate increased to 89.4%."
Still other companies are developing e-­consultation solutions and digital dashboards that can help improve patient care before even arriving at the hospital. Such solutions aim to help paramedics communicate better information to the physicians that will ultimately treat the patients being transported to receive care.
Utah-based Graphium Health recently launched an application called FieldMed, which offers paramedics readily accessible, accurate and HIPAA-compliant data capture capabilities to better serve patients in community health programs.
The software compiles in-depth patient data and trends, such as vitals and labs, food and shelter needs, and environmental risks, allowing paramedics to understand their patients better than ever and deliver focused care for their unique needs.
"Through our work with Graphium, we saw an immediate need in the healthcare industry for a software platform to streamline community health patient care," said Daniel Dura, co-founder and CEO of FieldMed and Graphium Health, in a written statement. "FieldMed is transforming community healthcare by creating technology that allows providers to capture rich data, which in turn helps them to prioritize patient care. This leads to better patient outcomes, better use of city and hospital resources, and overall creates better communities."
John Palmer is a freelance writer who has covered healthcare safety for numerous publications. Palmer can be reached at johnpalmer@palmereditorial.com.