Linking strategic decision-making with financial planning rollout
By Steven Alby
At a high level, regardless of leadership structure, internal decision-making is challenging and has many systems at play. Key stakeholders can be hesitant to spend money until they are sure of the right direction. This is true even under normal circumstances, but in the age of a pandemic, healthcare infrastructure is squeezed, and leaders worry about lost revenue when hospitals divert resources to support temporary COVID-19 measures.
The past year has disrupted the normal cycle of planning and execution. Checkups and elective procedures were down during COVID-19, and now that case numbers are returning to pre-pandemic levels, there is the potential for a surge in volumes. The low volumes during COVID-19 will average together with the higher volumes as people emerge from the pandemic. From a planning perspective, things will likely return to the trajectory they were on a year ago.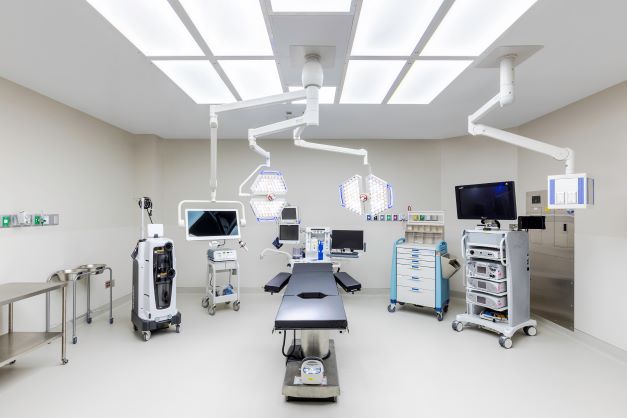 Wellness also has emerged as a key priority, with an increasing emphasis on early prevention measures to obtain a better outcome and quicker recovery after a major event, such as surgery or labor and delivery. In this way, facilities can support the cycle of wellness and reduce the intensity and duration of post-treatment care by making people generally healthier. This also allows the healthcare system to develop relationships with community members while they are healthy, so they choose that system later when they need care.
In orthopedics, providers are delivering physical therapy before surgery to get patients into the best shape possible ahead of a procedure, accelerating recovery. Obstetric practices are expanding into women's centers that offer nutrition counseling and spa-like atmospheres to promote better prenatal care, optimizing the health of mothers to be.
In fact, there's no better time to plan because the pandemic has caused the healthcare system to display its strengths as well as revealed opportunities for improvement. With the cost of construction materials on the rise, now is a great time to settle into long-term planning activities. There has been a lull in the normal breakneck pace of action, which can provide a key opportunity for decision-makers to slow down and thoughtfully address things in the granular detail needed for effective planning.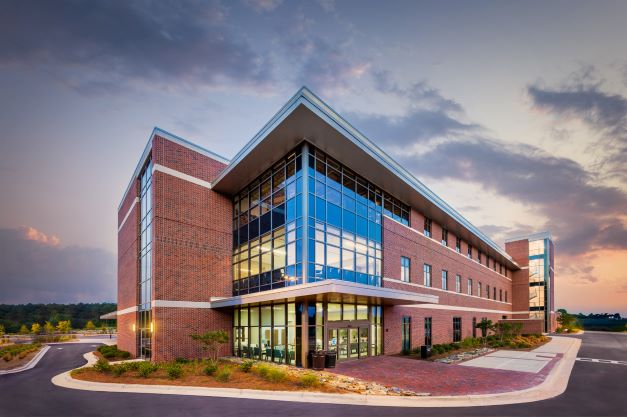 Many healthcare systems are not making big decisions during this period, so it is an ideal time to examine the options and gather data—ensuring that spending priorities support the master plan and long-term vision before any funds are actually allocated. While it is clear that hospitals cannot sustainably operate as they do under the burden of a pandemic, the ability to flexibly meet new and evolving demands will prove ever more critical as healthcare operations become leaner.
Data-driven planning
Sweeping strategic and financial decisions are not made on a whim. Typically, there is a deep well of data from which decision-makers draw when they are setting their priorities. Some hospitals and systems have access to a much broader network of data than others, and some are more organized in how they track and use data.
The same information can be used in different ways depending on context, so the first challenge often is getting stakeholders to agree on the data and what it means as well as how to leverage it in support of their internal focus or strategic plan.
There is no one-size-fits-all solution. Decisions are market-driven and responsive to the specific population and culture of a region or municipality. Models and plans that are effective in Colorado will not seamlessly transfer to a facility in a different state.
An example of the tailored approach is a health system in Florida, where there is an influx of older, less healthy people whose healthcare use rates are above the national average. When planning for the size of each facility within this system, an older population would drive higher demand and the data would support the need for more beds and services.
Beyond age, which is uncontrollable, there are other health factors that drive use rates, such as poor diet, smoking, and other lifestyle choices. One strategy to mitigate these negative lifestyle habits is intervening on the front end to create a healthier population and drive down use rates, which in turn reduces the number of beds and services needed in the long term.
The planning team conducting this research looked at use rates in California, Colorado, and Utah—all states with younger, more active populations—and tried to replicate the lower demand curve enjoyed by those populations elsewhere.
Planning today is the way to success tomorrow. Leaders must establish a conduit for all the variables to come together seamlessly. Planning also allows organizations to set the stage and consider pathways for the future, such as preparing space for a patient tower that may not be needed yet.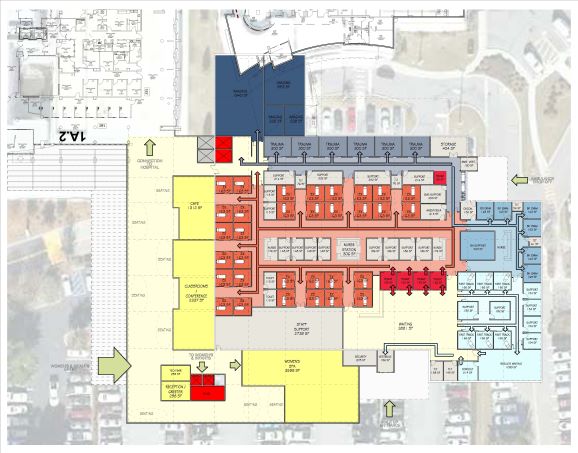 When the goal is long-term wellness to reduce the overall number of beds needed, there is a balancing act between where to spend money now and how to allocate funds for future needs. The example system in Florida has focused their resources on outpatient, primary care, ambulatory services, and a wellness village that situates a variety of fitness and nutrition options near healthcare facilities to promote healthy living on the front end.
To support this shift, they are focusing patients on four Florida hospitals that are set up to support this type of system while allowing their older facilities to age out. The goal is that smaller, more efficient facilities will be able to capture the reduced patient volume they expect in 10-20 years after implementing these measures.
Goals and strategies
A realistic approach to a budget is key. Even with an ideal plan perfectly tailored to a given hospital, capital is absolutely necessary to execute the plan. This means detailed budget planning as well as high-level numbers.
Planners must get all the fiscal factors out in the open, prioritize needs and desires, consider returns, and determine which departments are contributing to the bottom line. This helps ensure that daily operations support the long-term strategic goals and none of the plans fall behind.
Physical planning and operational planning must work in tandem to create efficient workflows that allow staff to better utilize the space they have and make the most of expansions that may be more modest than in years past.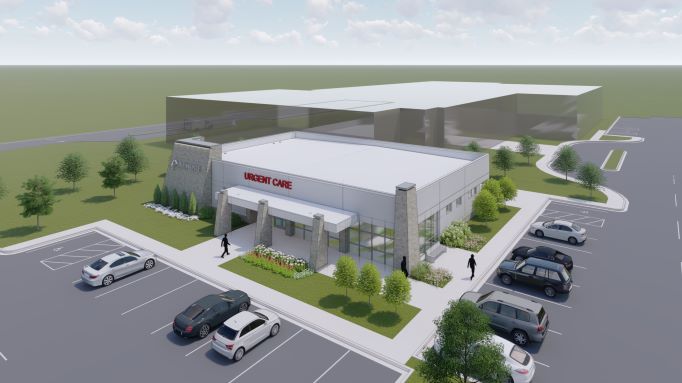 One of the most important considerations in effective planning is good representation on the core team. The more voices in the discussion, the more comprehensive the plan will be. Everyone has something to bring to the table, including C-suite strategy leaders, in-house analytics professionals, facilities staff, and providers. Feedback from patients also is key and can be gathered through surveys and focus groups to get a sense of their expectations and needs.
Once the team has established some goals, there may be opportunities to visit other facilities that have successfully implemented some of the same strategies to see how they work in practice and envision how they would fit into the project plan. Developing peer connections with facilities in other markets that have tackled some of the same initiatives can provide a glimpse into the future. This goes beyond the spaces themselves and allows people who are in similar roles across facilities to team up, asking each other targeted questions about the way things work in practice and developing long-term working partnerships.
Once those relationships are formed, a dialogue opens and the planning team can learn a lot about the facility they're visiting, including the innovations their peers are proudest of. These are things that may surprise the average visitor and may not be a conventional selling point, but nonetheless help bring the plan to life. A peer-to-peer situation allows more time and more opportunities to get a sense of how things work and what is most successful.
The peer groups function as an extension of the cross-functional teams that ensure the success of planning processes by bringing many voices to the discussion. A good plan stresses collaboration, with multiple viewpoints from physicians, patients, executives, and others, to develop a strategy first and then build the physical environment in support of that strategy.
Steven M. Alby, NCARB, LEED AP, is vice president of healthcare with Goodwyn Mills Cawood. He can be reached at steve.alby@gmcnetwork.com.