News – EngagingPatients.org Presents Inaugural John Q. Sherman Awards
Winners demonstrate the power of patient engagement in creating better, safer care

On May 15, winners of the inaugural John Q. Sherman Awards for Excellence in Patient Engagement were honored in award ceremonies at the 16th Annual NPSF Patient Safety Congress in Orlando, Florida. Nasia Safdar, MD, PhD, hospital epidemiologist for the University of Wisconsin Hospital, was recognized with the individual award of excellence. The OpenNotes Collaborative won the award for institutional achievement, which was accepted by Melissa Anselmo, MPH, national program director for OpenNotes.
Awards were conferred by Standard Register Healthcare and the National Patient Safety Foundation's Lucian Leape Institute on behalf of EngagingPatients.org, the online community that sponsored the award.
"The work of Dr. Safdar and the OpenNotes Collaborative offer wonderful examples of how patient engagement can improve healthcare quality and safety," said Tejal K. Gandhi, MD, MPH, CPPS, president of the National Patient Safety Foundation and the NPSF Lucian Leape Institute. "Our Institute has been very focused on this issue, and we are pleased to join with Standard Register Healthcare to recognize these efforts."
Safdar received individual recognition for her successful initiatives in engaging patients and staff to develop interventions at every level of the care delivery process to reduce hospital-associated infections. Her innovative approaches led to significant reductions in catheter-associated urinary tract infections, clostridium difficile infections, and surgical site infections. In addition, health worker hand hygiene rates rose from 50 to 90 percent in one year.
The OpenNotes Collaborative was selected as the institutional winner for its bold, innovative initiative to engage patients through transparency—by providing them access to the visit notes written by their doctors, nurses or other clinicians. A collaborative formed by Beth Israel Deaconess Medical Center in Massachusetts, Geisinger Health in Pennsylvania, and Harborview Medical Center in Washington, the OpenNotes pilot program, funded by the Robert Wood Johnson Foundation, was initiated in three cities with 105 physicians, inviting 20,000 patients to access visit notes via a secure e-portal. After one year, a large majority of participating patients reported clinically relevant benefits and minimal concerns, and virtually all patients wanted the practice to continue while physicians reported little or no impact on daily workload, or patient anxiety or confusion. Today, more than three million patients at multiple institutions nationwide have access to their doctors' notes.
Full details of the nominees, their award-winning initiatives, and the competition have been published at www.engagingpatients.org/awardwinners.
---
JQS Award
Judging Panel

Pamela K. Greenhouse, MBA
Executive Director
PFCC Innovation Center
of UPMC

Linda K. Kenney
Founder and Executive Director
Medically Induced Trauma Support Services

John G. King
President
Standard Register
Healthcare

Arvind Kumar
Senior Vice President for Technology & Alliances
CRICO

Caitlin Young Lorincz, MS, MA
Senior Program Director
National Patient Safety Foundation

Steve Pratt, MD
Director, Quality
Improvement
Beth Israel Deaconess Medical Center

Lisa Sams, MSN, RNC
Founder and President
Clinical Linkages

 
 
 
About EngagingPatients.org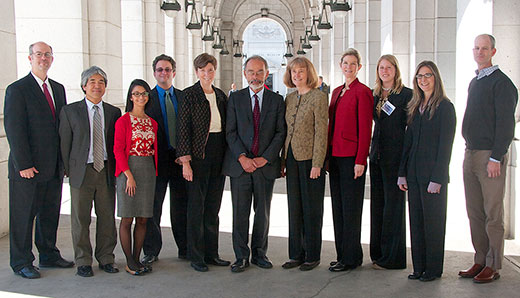 Launched in June 2013, EngagingPatients.org is an online community where providers, patients and patient advocates can come together to learn and share best practices for engaging patients and participate in thoughtful discussion. The John Q. Sherman Award of Excellence in Patient Engagement was created by the EngagingPatients community to recognize and give visibility to the innovative programs and approaches that are increasing patient and family engagement, and delivering better, safer care and outcomes.
Top institutional honors went to the OpenNotes Collaborative for their bold initiative to provide patients with access to the visit notes written by their doctors, nurses or other clinicians. The OpenNotes team, shown here, includes Henry Feldman, MD; Long Ngo, PhD; Roanne Mejilla, MPH; Jon Darer, MD, MPH; Suzanne Leveille, RN, PhD; Tom Delbanco, MD; Jan Walker, RN, MBA; Joann Elmore, MD, MPH; Melissa Anselmo, MPH; Sigall Bell, MD; and James Ralston, MD, MPH. Not pictured, Kelly Lawman.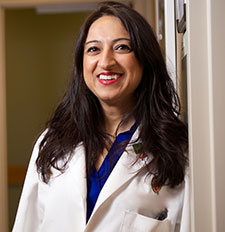 Hospital epidemiologist for University Wisconsin Hospital, Dr. Nasia Safdar, was recognized for her successful initiatives in engaging patients and staff to develop interventions at every level of the infection process to reduce hospital-
associated infections.