Analyses
Environment and Facilities
Emergency Preparedness and Utility Infrastructure in Healthcare
By James D. Ferris, PE, and Aaron Johnson, PE, LEED AP BD+C
As the COVID-19 vaccines roll out across the country and around the world, healthcare organizations can now pivot from frontline surge preparation and focus on futureproofing their facilities. While hospitals successfully implemented emergency facility upgrades and stopgap measures to meet pressing pandemic demands, now is the perfect time for healthcare leaders to take a more comprehensive approach to their utility infrastructure capacity and capabilities. No greater lesson can be provided than the freeze that ran through Texas, causing massive power outages and questions about the adequacy of existing infrastructure. These events can come unexpectedly, causing cascading failures, and they really don't care that we already have our hands full. Here are key challenges and potential solutions that can help health systems prepare for and weather the next crisis.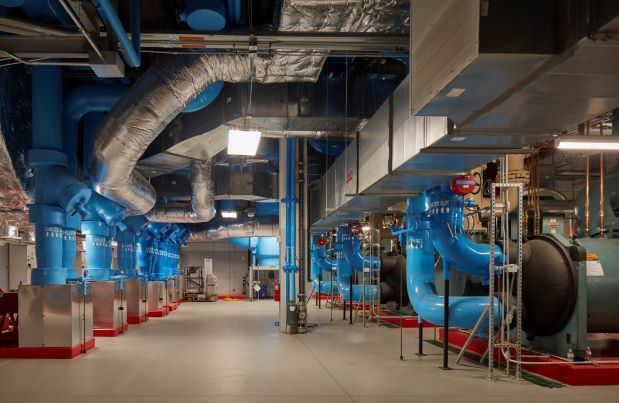 Challenges
Even before the COVID-19 pandemic, there was a growing recognition that healthcare utility systems were vulnerable to many challenges that could impact emergency preparedness, including geography, facility limitations, and finances.
Geographical challenges. Utility infrastructure design needs to be addressed on a location-by-location basis as emergency power preparedness can differ dramatically from region to region. Hospitals located in areas where natural and weather-related disasters are more likely, such as tornadoes, hurricanes, wildfires, or earthquakes, need to emphasize having a robust utility infrastructure to handle these events. Facilities in these areas should be prepared to operate for at least five days without external deliveries, power, water, and fuel to ensure that operation and patient care can be maintained to current standards even during an emergency.
Unfortunately, hospital systems may not have the appropriate funding, or even be aware that they need it, to upgrade infrastructure in accordance with emergency needs. There are often utility peak-shaving programs to participate in, grants and rebates for energy performance initiatives, or potential savings from system changes such as implementing co-generation (combined heat and power) or a microgrid. As the impact of climate change becomes more widespread, hospital planning and design should incorporate appropriate systems to ensure resilience.
Facility challenges. While hospital construction has increased substantially over the past five years, many of these projects were built as additions to existing facilities. Due to aging utility infrastructures that could not accommodate the additional load demand, many of these new facilities required additional chillers, air handling, or generator capacity to be built, resulting in a patchwork of systems that makes it difficult for facility personnel to adequately calculate reserve capacity for emergency use. This reality, combined with the aging HVAC systems present at many facilities, puts hospital resiliency and emergency preparedness at risk. Identification of current system configuration, failure analysis, and proactive planning for resilience must take this heightened risk into account.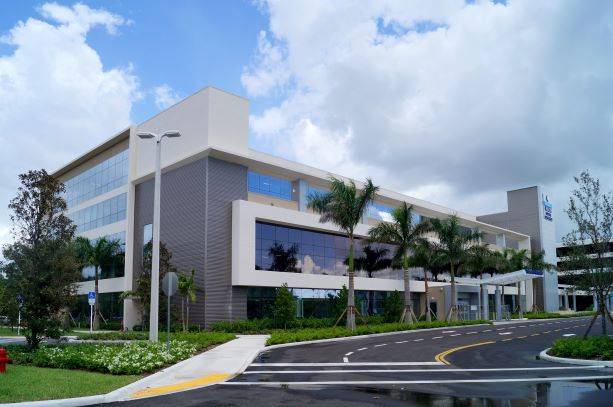 Financial challenges. As always, financial challenges pose a continuing threat to health systems when it comes to approaching emergency preparedness and dedicating appropriate capital investments to utility infrastructure. Although the 2020 presidential election has been decided, a great deal of uncertainty remains regarding changes to reimbursement schedules and potential Medicaid expansions, making budgeting difficult.
Reduced elective surgeries due to the pandemic also continue to impact hospital profitability, although the trend toward outpatient facilities is continuing in many markets. Capital budgets are often focused on patient care, increasing capacity, emerging technologies, and bringing new service lines to facilities. Infrastructure investments generally do not become a priority until an emergency event highlights deficiencies, but the time has come for facilities to reimagine and understand the benefits of infrastructure investment. Improvements to HVAC systems, for example, can provide better energy performance (saving on utility bills) or indoor air quality improvements (boosting employee wellness and reducing absenteeism). These investments indirectly translate to bottom-line savings.
Solutions
There are multiple approaches health systems can take to improve their utility emergency preparedness in advance of future crises, including low-cost options such as increasing the number of equipment inspections and installing the latest in energy-saving technologies.
Ongoing maintenance program. Reviewing and codifying a facility's ongoing maintenance program is one of the easiest and least expensive approaches that health systems can implement to ensure that their utility infrastructure is capable of meeting any emergency situation.
Prior to the pandemic, many hospitals did not have a structured preventive maintenance program, especially related to ongoing balancing, and realized that their HVAC systems and overall air quality needed upgrading. Over time, even systems that were previously balanced for efficient performance can experience drift, causing substantial intrusion of outside air, incorrect pressure relationships, and indoor air quality concerns. All facility directors should consider proactive maintenance, including careful tracking of measurements and regular emergency drills, to ensure their equipment is fully operational and has appropriate redundant capacity.
Facility assessments. Updated and properly maintained healthcare facilities are crucial to everyday safe and efficient patient care, but they're especially critical in an emergency situation. Commissioning a campuswide facility utility infrastructure assessment can provide healthcare leaders with the in-depth information they need to ensure their facilities will perform as needed in emergencies. This assessment combines visual inspection, review of existing documentation and studies, and interviews with utility operational personnel. Knowledge is key, and facilities need to understand where they stand today to plan where they want to be tomorrow.
Infrared assessments are good for older facilities, but specific applications and techniques will depend on the facility. The facility assessment will identify remedial recommendations and associated costs.
Building automation systems. Hospitals are complex environments with many active systems that must be continuously monitored. One of the least understood, labyrinthine, and most expensive is the building automation system (BAS).
A hospital's BAS must maintain temperature, pressurization, and humidity at minimums that meet the comfort and safety needs of patients, and it must be accessible by hospital staff technicians. Today's BAS systems also integrate with lighting, life safety, security, nurse call, and power monitoring systems to create a customized one-platform ecosystem within facilities. This can be great, but it also puts a lot of proverbial eggs in one basket. A BAS represents perhaps the most important element of emergency preparedness, and it needs to do more than deliver consistent environmental controls.
Due to changing technology and budget constraints, hospitals often have an older, out-of-date BAS—or they have multiple BASs in their buildings, so they don't have a single point of entry into monitoring, controlling, and operating their facility. Relying on an older system limits their ability to respond in an emergency situation.
The differences in capabilities between the newest BAS on the market and older systems is like comparing an advanced smartphone to a turn-of-the-century flip phone. Hospitals that want to ensure emergency preparedness should review their BAS and make upgrades to accommodate today's technologies. Newer systems must be able to analyze data, predict challenges, and respond to changing conditions in addition to providing reports to support regulatory requirements. Some of these systems are so advanced, they use algorithms to predict when equipment will fail to a reasonable level of certainty. What an advantage to preparedness!
Investigate emerging technologies for backup power. Few industries prize reliable and sufficient backup power more than healthcare. To operate properly and comply with national guidelines, hospitals must have sufficient backup power in place. "Sufficient" implies planning for risks including flood, fire, power outage, extreme weather, and other man-made disasters, to determine the appropriate amount of backup power.
Many hospitals rely on generators to supply constant power in the event of an emergency or power outage, but more facilities are starting to invest in microgrids to provide backup power, as they often provide other benefits. A microgrid might be comprised of the emergency generators, renewable sources such as a solar array, and battery storage. During normal operation, the renewable sources combined with batteries can serve to peak-shave the normal utility consumption while remaining a part of the emergency solution.
Regardless of what system is utilized, it is important to prepare for a variety of scenarios and exhaustively test your backup power supply to ensure that it will perform when it is needed most. For example, if one generator doesn't turn on, how does the system respond? Does the control logic work to maintain power to the most important equipment? It's better to find answers to these questions now rather than learn the hard way in the middle of an emergency. In addition to preparing for a variety of scenarios, backup power supplies should be consistently and routinely maintained and tested to ensure not only that they're functioning, but that they have an adequate power supply to support the full load if needed.
Preparedness and infrastructure
The design and engineering of healthcare facilities in a post-COVID-19 world will require significant attention to both operational and utility infrastructure considerations. Healthcare leaders should take a hard look at prioritizing infrastructure upgrades, and consider both large and small projects as opportunities to improve employee wellness, shave costs from operations, and help hospitals be prepared for the next emergency.
James D. Ferris, PE, is chief operating officer with TLC Engineering Solutions®. He can be reached at james.ferris@tlc-eng.com. Aaron L. Johnson, PE, LEED AP BD+C, is managing principal with TLC Engineering Solutions. He can be reached at aaron.johnson@tlc-eng.com.