Analyses
Quality Improvement
Annual Industry Survey: Quality Improvement Initiatives
Quality improvement is a major goal for healthcare organizations, but it doesn't come easy. Respondents to the 2018 Patient Safety & Quality Healthcare Industry Outlook Survey detailed the obstacles they need to overcome as part of their organizational efforts to improve quality.
Once a quality improvement initiative has been launched, it can be difficult to keep it on track. Survey respondents were asked about the biggest challenges in maintaining quality initiatives in their organizations. The most cited challenge was the complexity of collecting and communicating a mass of rapidly shifting information with 50%.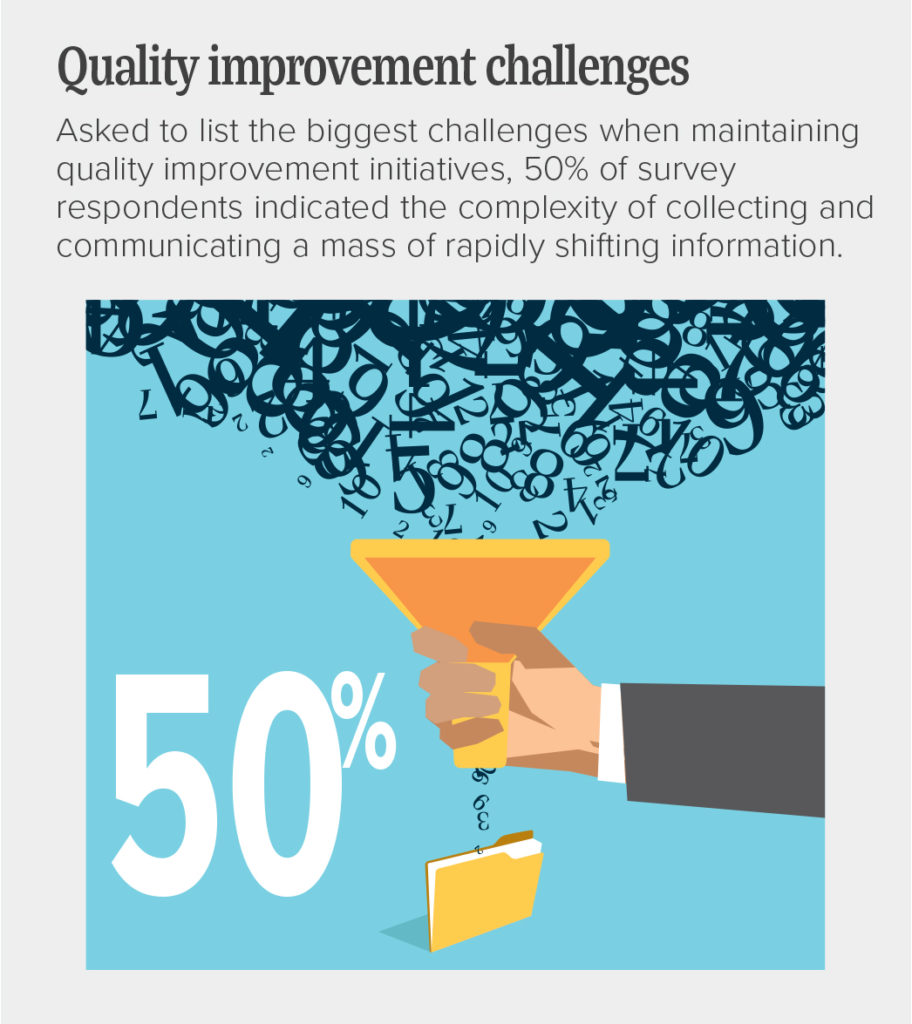 Other answers include challenges in prioritizing and aligning projects (46%), difficulty in demonstrating how projects and activities contribute to strategic objectives and deliver return on investment (37%), poor visibility into projects for planning/progress/resources/financial metrics (30%), and absence of a comprehensive tool set to efficiently executive projects (30%).
In addition, respondents listed the following challenges to maintaining quality improvement projects:
Lack of integration leading to projects in silos and duplication of effort
Too many projects to complete effectively before moving on to the next
Moving beyond required metrics to meaningful quality metrics
Senior leadership picking and choosing which improvements to follow and which to ignore
Finances
No post-implementation review, including set timelines
Poor communication of results
Poor follow-through of action plans
Lack of strong administrative support
The survey report analyzes this and other patient safety and quality issues that concern healthcare organizations. Visit here to download the full report.