Analyses
Patient Safety, Quality Improvement
ABQAURP News October 2023
Thank You, Conference Attendees and Partners!

ABQAURP's 46th Annual Health Care Quality & Patient Safety Conference was a tremendous success! We are grateful to our attendees and conference partners for a fantastic event. We look forward to seeing you next year!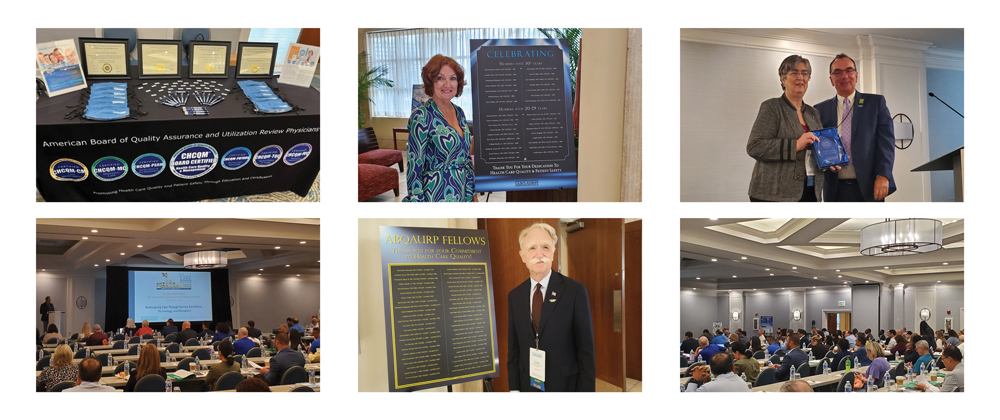 ---
Exhibitor Recognition

Our exhibitors provided a truly enriching experience with interactive discussions that were informative and beneficial to health care quality and patient safety. We value their presence and industry insight at conference and we look forward to welcoming their participation in 2024.

---
Registration is Open to Attend ABQAURP's 47th Annual Health Care Quality & Patient Safety Conference!
Embracing Technology to Empower Health Care Quality Leaders
September 12-13, 2024
Disney's BoardWalk Inn
Lake Buena Vista, Florida
NEW for 2024! Two-day track:
Thursday, September 12 – 8:00 A.M. to 12:00 P.M.
Friday, September 13 – 7:45 A.M. to 5:30 P.M.
As the future of health care advances with emerging technology, the collaborative care team must forge ahead to provide quality patient care. Gaining the knowledge and practical tools to incorporate new technology, like artificial intelligence (AI), while maintaining the ethical resolve to care for all patients will empower professionals to stand up as leaders!
Attend ABQAURP's 47th Annual Health Care Quality & Patient Safety Conference to gain insight into emerging technology and advancements from other quality leaders. Learn how organizations like the VA, Blue Cross, and the American Hospital Association are committed to advocating for patients and providers as we traverse into the future. Discover how new strategies can be incorporated without losing sight of the return on investment.
EARLY REGISTRATION DISCOUNT:
Save 10% by March 15, 2024 – Use Promo Code: EARLY when checking out.
---
2023 Annual Conference Session Recordings – Coming Soon!

Redesigning Care Through Service Excellence, Technology, and Disruptors, 8-hour online course will soon be available in the ABQAURP Center for Continuing Education. Watch for announcements coming soon!
Were you unable to attend the 2023 Annual Health Care Quality & Patient Safety Conference? Although we missed you onsite, there is no reason to miss out on the engaging and informative sessions presented at our 2023 annual conference.

---
Upcoming Holidays


As we approach the end of 2023, please note that ABQAURP's office will be closed on the following days: 
November 11
November 22 (beginning at 12:00 P.M. EST) – November 24
December 25 – 29
Pay your dues online now! 
ABQAURP is grateful for your membership and ongoing support of our shared goal to improve the quality of health care provided to patients. We recommend paying your membership dues online through our secure payment system. Please call Membership Service at (800) 998-6030 if you have any questions or need assistance.
---
2023 Member Referral Program – Refer Your Colleagues


Diplomates and Professional Members are our most valuable resource! In recognition of your commitment to quality, ABQAURP credits your account $25.00 for each referral that becomes a Professional Member or sits for the HCQM Exam.
The member who recruits the most is awarded a Member Spotlight in the ABQAURP newsletter, a $500 Visa Gift Card, and complimentary registration to attend the 2024 Annual HCQ&PS Conference!
---
Diplomate Recertification Reminder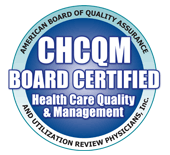 Attention Diplomates! Recertify now and avoid delays! We recommend completing your recertification early in your cycle instead of waiting until the deadline to recertify. Diplomates are required to complete a minimum of 8 CME / CE credit hours of applicable continuing education every two years and remain current with all account balances.
Any member that has held Diplomate Status for five consecutive years after completing the HCQM Certification Exam will automatically be recognized as a Fellow of ABQAURP. Fellows may use the designation of FABQAURP in addition to their CHCQM designation to distinguish themselves among their peers.
To qualify for Fellowship, Diplomates must be current on their annual dues (due by January 1st each year) and recertification requirements (8 hours of CME/CE every two years). Diplomate records are evaluated annually in January to identify Diplomates that have achieved and/or maintained Fellowship status. Diplomates meeting the qualifications will automatically earn Fellowship status and a certificate will be mailed to each Fellow.
We value your continued membership. Please call (800) 998-6030 if you have any questions or need assistance.
Review recertification details here.
---
A Message from Our Corporate Sponsor

Trusted Peer Review Partner for Over 50 Years
CIMRO is a URAC accredited independent peer review organization serving all health care sectors since 1972. CIMRO's extensive resources include a peer review membership of over 450 clinical peer reviewers with all major specialties and sub-specialties represented.
Our high-quality, unbiased peer review services support your internal quality program:

Medical necessity and quality of care reviews
New technology or procedure reviews
Over-reads
Peer to peer discussions
Onsite and/or virtual review, mentoring, or proctoring services
External Peer Performance Evaluations (EPPEs) are an affordable review option to evaluate a single or sample of practitioner performance for credentialing or audit.
We offer competitive pricing and contracting with per case and hourly rates, volume discounts, non-exclusivity, and no required minimums.
Our Project Managers assure individualized attention from start to finish to meet your unique needs.
As a 501(c)6 not-for-profit organization, CIMRO is committed to our mission to support improvements in the delivery of quality health care.
Learn more at www.cimro.com.

---
Is Your Continuing Medical Education Accredited?

ABQAURP welcomes applications for joint providership of educational activities for continuing medical education credit. ABQAURP accredits a variety of activities including live activities, enduring materials, and more. As an accredited provider, ABQAURP works with each joint provider organization to ensure the accreditation process runs as smoothly as possible.
For more information, please contact the Education Department at (800) 998-6030 or education@abqaurp.org.
---
Follow ABQAURP on Social Networks
Follow us on social media to keep up to date on our announcements, special incentives on our programs and services, and topical discussions from fellow leaders in the health care arena! Share strategies with your peers to cope in this uncertain time.
ABQAURP LinkedIn Group

ABQAURP Facebook Page