Analyses
Quality Improvement
ABQAURP News: November 2021
Don't miss ABQAURP's Annual Health Care Quality & Patient Safety Conference
October 6-7, 2022
Transformational Leaders: Redesigning Population Health through Technology, AI, and Resilience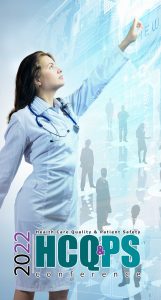 While COVID caused much loss and despair, exposing the many gaps in pandemic readiness, infrastructure needs, education, and communication strategies, it also provided a perspective on what could be accomplished when we collaborate, innovate, and stand tall with resilience. Capitalizing on technology and AI while pushing the limits of our scientific capabilities opened up the possibilities of what we could do to address an unprecedented worldwide calamity.
Although we are by no means through to the other side, lessons learned from this experience will be the basis for transformational leaders to redesign the landscape for ongoing population health improvements.
Join ABQAURP at our Annual Health Care Quality & Patient Safety Conference in Clearwater Beach, FL, as we bring these leaders together to discover the innovations and approaches that have evolved from the swift changes made throughout health care. Attendees will identify how quality, financial, and clinical outcomes have improved by leveraging technology to maintain a sustainable path to quality health care while uncovering where we are still vulnerable. Don't miss this opportunity to cultivate the partnership between patients, their health care providers, and the health plans paying for the care provided. Together, we can move forward with a health care system that is more resilient and stronger than ever before.
At the conclusion of the conference, participants should be able to:
Optimize documentation to support medical care provided to every patient
Enhance population health utilizing transformative medication practices and collaboration with transitional care pharmacists
Evaluate how the patient experience changed as providers adapted to emerging health care strategies
Analyze and select technologies, software, and incentives that leverage the best outcomes for their organization
Discuss technological vulnerabilities and solutions in a rapidly changing landscape
Design opportunities to implement artificial intelligence in support of the care team
Identify best practices to manage utilization from the perspective of payors and providers
Initiate population health strategies that have emerged from the pandemic
Analyze the implications of regulatory changes on the health care landscape
Don't miss ABQAURP's next HCQ&PS conference – returning to the Sheraton Sand Key Resort
in Clearwater Beach, FL, on October 6-7, 2022.
Save $100 – Early Registration Discount through February 28, 2022!*
*$100 early registration discount will automatically be applied in your cart and cannot be used in conjunction with other offers – valid through February 28, 2022. 
---
Cybersecurity in Medicine: How Can Physicians and Medical Staff Do Their Part?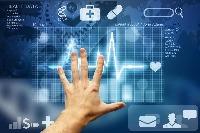 By: Nick Paslidis, MD, PhD, MHCM, FACP, FABQAURP; Thompson Boyd, MD, FHIMSS, FACHE, FABQAURP, CPHIMS, CHFP, CHCQM, CSBI; Alexandra Paslidis, BS, MS
Learn more about cyber threats in the field of medicine and how medical personnel can proactively perform their due diligence to protect themselves and their patients from those who seek to hack and exploit the medical system. The focus of this article will be phishing attacks, networking vulnerabilities, and standard cybersecurity procedures to help ensure information remains private and secure.
---
EDUCATION NEWS
Not able to attend the 2021 Annual Conference?
7-hour online course is now available in the
ABQAURP Center for Continuing Education
20/20 Insight into Value-Based, Quality Care
ABQAURP's Annual Health Care Quality & Patient Safety Conference (HCQ&PS) reflected on how value-based care has impacted the health care landscape as we move 10 years beyond the Affordable Care Act. This course delivers the crucial steps needed to continue this journey, as payors and providers come together to bring value to the forefront of medical practice, with the shared goal of improving our population's health.
Manage a patient's care using multidisciplinary rounds to improve value and quality while containing costs
Identify the steps needed to integrate technology into the patient care team
Assess a patient chart from a global perspective to accurately reflect the value and quality of care provided
Address the improvement of health care throughout life stages and communities
Evaluate health behaviors and social impacts on the delivery of chronic care
Explain the relationship between quality measures, payment models, and the standard of care in addiction medicine
Recognize the value of integrating the behavioral and physical health of your patient population
Don't just take our word for it, here's what attendees say about our conferences:
"Since I am a physician advisor, my hospital looks to me for expertise. This conference cemented what I already know and expanded other areas."
"As a new ABQAURP Diplomate, it was a great opportunity to meet with other Physician Advisors and those who work in Quality Assurance. But more than just simply networking, the ABQAURP Annual Conference allowed me to meet leaders in the field as well as hear insightful, cutting edge talks on pertinent topics. This will be a yearly must go-to event on my calendar from now on!"
When asked how patient outcomes will be effected by the activity…
"I will… improve outcomes through educating providers and implementing QI strategies."
"Improve care delivered to high risk patients to keep them in better health out of the hospital."
---
Complimentary Course
CMS Initiatives on Quality, Value, Patient Safety & Burden Reduction
Last Chance – Only Available until October 30th!
As we look ahead, we are excited to announce the dates for our 2022 Annual Health Care Quality & Patient Safety Conference!  Don't miss this event when we return to the Sheraton Sand Key Resort in Clearwater Beach, FL, on October 6-7, 2022. More details will be announced soon!
Also available as a standalone one-hour course: Dr. Richard Wild's session from the annual conference. This course is complimentary and available only for a limited time! Order this course today to:
Define 2021 CMS Quality Measurement Action Plan
Discuss the Quality Payment Program Update for Clinicians
Review the MIPS Value Pathways (MVPs)
---
New Online Courses!
Don't miss this opportunity to earn CME/CE credit from the comfort of your home or office. ABQAURP courses provide ACCME-approved CME credit and nursing continuing education hours. Additionally, these activities meet the education criteria for CHCQM recertification.
There are several new online courses available in the ABQAURP Center for Continuing Education. Visit the course catalog for details on all of our online CME/CE education.
View these and more in the course catalog!
---
Corporate Member Spotlight: Sound Physicians
Sound Physicians – Physician Advisory Industry Report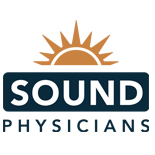 Sound's Physician Advisory Programs conducted a nationwide survey to analyze trends in physician advisory services programs and the potential for these programs to impact key hospital metrics. We surveyed case managers, utilization review and quality teams, physician advisors, hospital leadership and more across the US. The survey results illustrate that many hospital executives and clinical leaders face similar challenges with observation rates rising and a focus on financial health for their organization.
The report provides insights into the long term impacts to improve workflow efficiency to improve payer reimbursement, what healthcare leaders are focused on to achieve their goals and the potential for physician advisory programs to deliver solutions. Read the full report to learn more.
---
Is Your Continuing Medical Education Accredited?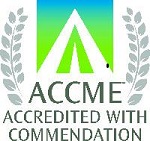 ABQAURP welcomes applications for joint providership of educational activities for continuing medical education credit. ABQAURP accredits a variety of activities including live activities, enduring materials, and more.
As an accredited provider, ABQAURP works with each joint provider organization to ensure the accreditation process runs as smoothly as possible.
For more information, please call Deborah Naser at (800) 998-6030, ext. 118 or Leaha French at (800) 998-6030, ext. 114.
CLICK HERE to learn more about Accreditation and Joint Providership.