Analyses
Quality Improvement
ABQAURP News: November 2020

CME NEWS
Reengineering Healthcare Delivery to Combat Chronic Disease
Richard Milani, MD
Chief Clinical Transformation Officer, Ochsner Health System
2021 Annual Health Care Quality & Patient Safety Conference Faculty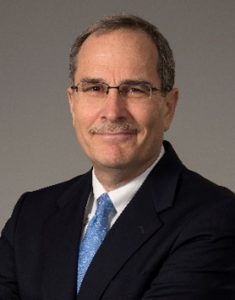 Beginning in 2015, innovationOchsner, an innovation lab at Ochsner Health in New Orleans, created new ways to care for patients with chronic disease. Ochsner Digital Medicine is a nationally recognized, clinically proven program revolutionizing the treatment of chronic conditions, combining digital tools and engagement with a dedicated care team to help patients get (and keep) their chronic conditions under control.
Healthcare is undergoing a digital transformation; Ochsner Digital Medicine is leading the way. With physician shortages, increased connectivity, and the value of a team-based approach to care, traditional chronic disease management involving a discussion with a primary care provider once or twice a year is not the most effective way to manage these conditions. The median length of a physician visit is less than 15 minutes—during this visit there are often six or more topics covered (Milani & Lavie, 2015). This structure does not provide enough time to formally evaluate, address the underlying root causes, or develop a personalized plan for management of a given chronic condition.
The Ochsner Digital Medicine "focus factory" model augments the standard primary care service. The program is built on a team-based model of care that includes physicians, advanced practice providers (APP), pharmacists (PharmD), and health coaches, and features remote physiologic monitoring, medication management in accordance with current evidence-based guidelines, and lifestyle coaching.
Ochsner currently offers programs for hypertension, diabetes, and COPD and is actively working to expand into additional disease areas. As an example, patients send real-time blood pressure and glucose data from their smartphones directly to their electronic health record, giving clinicians an accurate picture of the patient's health status. Using real-time information and trend data, and without the constraints of a traditional office visit, the Digital Medicine program provides patients proactive, preventive care and comprehensive chronic disease management through focused care delivery, which impacts both lifestyle and medication management.
Ochsner Digital Medicine has been shown to substantially improve health outcomes. On average, among participants in the hypertension program, 79% of patients had their blood pressure under control after 180 days, compared to the established office-based approach that yields only 50% blood pressure control rates (Milani et al., 2017). Further, recent research demonstrates that systolic blood pressure variability increases patient risk for cardiovascular disease (coronary heart disease, stroke), end-stage renal disease, and death. Patients who participated in Digital Medicine had a 23% decrease in overall mean systolic blood pressure variability, thus decreasing risk for complications and adverse events (Milani et al., 2020). Additionally, four out of five patients who participated in the diabetes program achieved their individual A1c target within six months. Studies have demonstrated that lowering blood pressure to a "controlled" status among people with hypertension, and decreasing the A1c value to below seven among people with Type 2 diabetes, decreases the risk of costly (and potentially catastrophic) conditions such as heart attacks, stroke, and end-stage renal disease.
At a micro level, Digital Medicine is saving lives and decreasing healthcare costs. At a macro level, the program is helping to lay the groundwork for a new standard of care for managing patients with chronic conditions.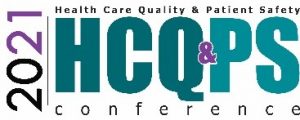 Learn more about chronic disease delivery—don't miss Dr. Milani's session at ABQAURP's Annual Health Care Quality and Patient Safety Conference in Clearwater Beach, FL on April 29–30, 2021. For more information and to register, visit www.abqaurp.org/AnnualConference.
References
Milani, R. V., & Lavie, C. J. (2015). Healthcare 2020: Reengineering healthcare delivery to combat chronic disease. Am J Med, 128(4), 337–343.
Milani, R. V., Lavie, C. J., Bober, R. M., Milani, A. R., & Ventura, H. O. (2017). Improving hypertension control and patient engagement using digital tools. Am J Med, 130(1), 14–20.
Milani, R. V., Wilt, J. K., Milani, A. R., Bober, R. M., Malamud, E., Entwisle, J., & Lavie, C. J. (2020). Digital management of hypertension improves systolic blood pressure variability. Am J Med, 133(7), e355–e359.

New Conference Dates Announced
April 29–30, 2021
Sheraton Sand Key Resort – Clearwater Beach, FL
As we move beyond the 10th anniversary of the Affordable Care Act, it is a good time to reflect on how value-based care has impacted the health care landscape, as well as focus on the future to see where we are headed. You're invited to join ABQAURP in discovering the crucial steps needed to continue this journey, as payers and providers come together to bring value to the forefront of medical practice, with the shared goal of improving our population's health.
Though there are hurdles to overcome, our expert faculty looks to provide insight into the importance of systems and team-based approaches to topics such as age-appropriate care, the impact of social determinants of health, assessing how integrated behavioral health and multidisciplinary care can enhance patient care in any setting, and tools and technology that will support clinical care delivery, utilization management, and documentation. Discover how CMS is transforming health care to maximize compensation while providing value, reducing the reporting burden, plus establishing a sustainable path to quality health care.
At the conclusion of the conference, attendees should be able to:
Manage a patient's care using multidisciplinary rounds to improve value and quality while containing costs
Identify the steps needed to integrate technology into the patient care team
Discuss CMS initiatives for 2020 and beyond
Assess a patient chart from a global perspective to accurately reflect the value and quality of care provided
Address the improvement of health care throughout life stages and communities
Evaluate health behaviors and social impacts on the delivery of chronic care
Explain the relationship between quality measures, payment models, and the standard of care in addiction medicine
Recognize the value of integrating the behavioral and physical health of your patient population
*Schedule/topics are tentative and subject to change.
Don't Miss This Opportunity to Gain 20/20 Insight!
We can't wait to see you in Florida! The full agenda, faculty listing, and important details are on the website at www.abqaurp.org/AnnualConference.
The American Board of Quality Assurance and Utilization Review Physicians (ABQAURP) is accredited by the Accreditation Council for Continuing Medical Education to provide continuing medical education for physicians.
The American Board of Quality Assurance and Utilization Review Physicians (ABQAURP) designates this live activity for a maximum of 8.0 AMA PRA Category 1 Credits™. Physicians should claim only the credit commensurate with the extent of their participation in the activity.
Exhibit and Sponsorship Opportunities Still Available! Contact Kelly Sokoll at (800) 998-6030, ext. 117.
__________________________________________________________________________
CME/CE Spotlight Courses Are a Benefit of Membership With ABQAURP!
ABQAURP's CME/CE Spotlight Program offers Patient Safety and Health Care Quality and Management (HCQM) courses free to our members! Credits earned from these courses will automatically be applied toward Diplomates' recertification requirements or count toward the eligibility requirements for the HCQM Certification and/or Sub-Specialty Exams.
Spotlight Course: New! Intro to Digital Health
Daniel Halpren-Ruder, MD, PhD, CHCQM
ABQAURP Diplomate
Digital health, also known as telemedicine, has evolved over the last 40 years. The 2020 COVID-19 pandemic has thrust many health care providers into this technology without fully understanding the different terminology and its place in today's medicine. The Intro to Digital Health multimedia online course is provided in two parts: it begins with a 30-minute video and continues on with PDF reading materials. The course seeks to clarify digital health terminology and initiatives, and outlines how health care professionals can incorporate various aspects of this technology into their daily practice.
At the conclusion of this activity, attendees should be able to:
Describe the eight primary digital health modalities and their technology
Recognize how the activated patient achieves better outcomes at less cost
Evaluate how barriers to digital health implementation can be quickly resolved
Demonstrate ways to incorporate digital health components into their practice to safely engage and monitor patients while improving productivity
Get the Full Course Details and Get Started HERE
TO GET YOUR FREE COURSE:
MEMBERS: Price will automatically update in your cart to no charge when ordering online. Offer valid: September 28, 2020 through December 31, 2020.
NON-MEMBERS: Use promo code "NMFREECE" when ordering online. Hurry! Offer expires October 26, 2020!
_________________________________________________________________________
Patient Safety Certificate Course—Save $100 Now!
Patient safety continually ranks among the top concerns for health care providers. As humans, we make mistakes, especially when systems are not in place to avoid those mistakes. Sometimes it is the culture of the organization that is more focused in other areas or reliant upon antiquated practices.
ABQAURP's Patient Safety Certificate Course delivers multiple innovations, safety models, and best practices that have evolved to address the challenges that medical professionals are facing. As we address our core competencies, high-quality and safe health care remain anchored to the partnership between patients and their health care providers. The 12-hour multimedia online program will prepare you with the skills necessary to prevent readmissions and adverse events, making a safer health care environment for all patients.
In addition to CME/CE hours, learners will earn an additional Patient Safety Certificate upon successful completion. The certificate will demonstrate your dedication to patient safety. This comprehensive course will provide a full overview of the types of errors that continue to plague our health care providers and provide tools to overcome these important issues.
Save $100 on Course Registration
by October 22
Use Promotional Code PSCC20 When Ordering!
_________________________________________________________________________
Is Your Continuing Medical Education Accredited?

ABQAURP welcomes applications for joint providership of educational activities for continuing education credit. ABQAURP accredits a variety of activities including live activities held virtually, enduring materials, and more.
For a limited time, ABQAURP is offering expedited review of COVID-19-related educational activities in response to the coronavirus pandemic.
Click here for activity requirements and an application to review your activity: COVID-19 CME Application.
Complete and return via email to education@abqaurp.org.
ABQAURP is accredited by the Accreditation Council for Continuing Medical Education (ACCME) to provide continuing medical education for physicians and is accredited by the Florida Board of Nursing to provide nursing contact hours. As an accredited provider, ABQAURP is here to work with each joint provider organization to ensure the accreditation process runs as smoothly as possible.
For more information, please contact Deborah Naser at (800) 998-6030, ext. 118, or dnaser@abqaurp.org.
_________________________________________________________________________
MEMBERSHIP NEWS
2021 CHCQM Diplomate Achievement Award—Now Accepting Applications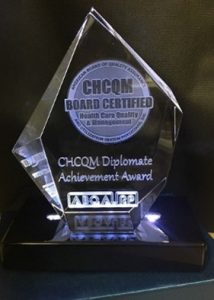 To recognize the achievements of our extraordinary Diplomates, ABQAURP presents the CHCQM Diplomate Achievement Award bi-annually in conjunction with our Annual Health Care Quality & Patient Safety Conference.
ABQAURP presents the Award to recognize the Diplomate that embodies the values of the medical profession through leadership, service, excellence, and integrity; demonstrating their commitment to advancing our mission to improve the quality of health care!
The Award will identify leaders whose outstanding initiatives have led to measurable change in patient safety outcomes, provider and/or patient engagement, and overall quality improvements.
As a member of the Award panel and our CME Committee Chair, Dr. Sunil Sinha calls on members to reflect on changes and innovations you have made. "This has been an extraordinary year like no other, with COVID impacting lives throughout the world. This pandemic is responsible for the loss of hundreds of thousands of lives and undue misery to so many more. But if there is any silver lining, it is the fact that health care providers and researchers across the world have worked tirelessly and collaboratively to do what they do best. This has also provided an opportunity for innovation and ingenuity to help those in need in ways that have only been theorized, or tested in limited ways. As we continue to work towards the ultimate objectives of prevention and cure, it is also an opportunity to reflect on the efforts of yourselves and others towards improving the quality and safety of health care. Please consider taking the time to make a nomination for this prestigious recognition of important work towards improving health care."
CLICK HERE for more information. Submissions must be received by November 30, 2020.
_________________________________________________________________________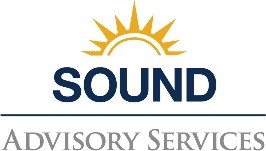 "I am in a position where I can potentially help physicians navigate through some difficult problem areas that they either don't know about or don't fully understand. It's a natural transition to go from the hospital side over to the physician advisor side, and for me, it's been personally rewarding."
Steve Philip, MD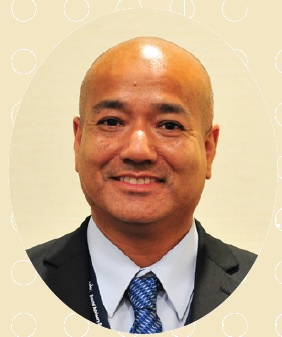 Physician Advisor Careers | on-site and remote
careers.soundphysicians.com
_________________________________________________________________________
Diplomates and Members: 2020 Member Referral Program
Active ABQAURP Diplomates and Professional Members are eligible to receive a referral bonus when referring new Professional Members and HCQM Exam Candidates. Earn a bonus for each referral and qualify for the $500 Visa gift card for the most referrals. Includes a registration for the 2021 Annual Conference to receive your prize!
View details in the Members Only section of the website.
_________________________________________________________________________
Professional Membership With ABQAURP
If you are involved in the health care industry, we encourage you to join ABQAURP as a Professional Member. Be part of the success in improving health care and help support the advancement of the health care quality industry.
Benefits include discounted registration fees for the HCQM Certification Exam, live conferences, and courses. The education credits earned for these programs may be applied toward eligibility for the certification exam. Professional members are also listed in ABQAURP's online directory and have unlimited access to the Members Only section of the website. Professional members can take advantage of employment opportunities through ABQAURP's participating healthcare placement companies and prospective networking at continuing education conferences.
Become a member today at www.abqaurp.org/Membership!