Webinars
The Building Blocks for Population Health Management: Real-Time Clinical Surveillance and Clinical Performance Benchmarking
Presenter: Fiona McNaughton, Dir. Product Management,
Truven Health Analytics
Tuesday, June 17 2014 — 1:00 PM - 3:00 PM EDT
In today's healthcare environment, there is increasing pressure to improve outcomes, reduce costs, and maximize reimbursements for patient care. To achieve sustainably and future growth, there is a need to strategically and tangibly integrate your organization's overall quality initiatives with the ability to affect change at the point of care.
 
By bringing together clinical performance benchmarking and reporting solutions with real-time, enterprise-wide clinical surveillance, your staff can improve patient outcomes today and create a strong foundation for the population health of your community in the future.
Set goals and identify areas for clinical improvement
Use CDS surveillance rules to identify at-risk patients
Apply evidence based practices to take the appropriate clinical interventions
Analyze performance and measure outcome improvements
Learn more about the building blocks for population health management, real-time clinical surveillance and clinical performance benchmarking, during this live webinar. Register Now!
---
Maximizing SBAR in a world of new processes and technology
A PerfectServe Educational Webinar
Tuesday, May 20 at 1 PM ET
PerfectServe invites you to join a free, one-hour educational webinar on the communication technique SBAR (Situation, Background, Assessment, Recommendation).
Hear from Doug Bonacum, patient safety expert of Kaiser Permanente who adapted SBAR for healthcare more than 10 years ago, on how the structured and standardized communications strategy is still as valuable as ever to fostering a culture of patient safety.
Doug Bonacum, MBA, BS, CPPS


Vice President, Quality, Safety, and Resource Management for Kaiser Permanente
Board of Directors for the National Patient Safety Foundation
Faculty for the Institute for Healthcare Improvement Patient Safety Executive Program
Named one of "50 Experts Leading the Field of Patient Safety"  in 2013 by Becker's Hospital Review
Register now:
http://info.perfectserve.com/Webinar-SBAR-Bonacum.html?MediaPartnerSource=PSQH

---
PAST WEBINARS
---
PerfectServe Ask the Expert Webinar
with Alan Rosenstein, MD -
A multidirectional approach to improving communication of the healthcare delivery team
January 22, 1-2 PM EST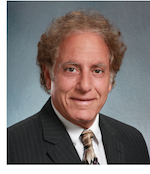 This educational webinar, sponsored by PerfectServe, will feature healthcare communication and behavioral expert Alan Rosenstein, MD. With over 40 years of experience and more than 140 nationally recognized publications, Dr. Rosenstein will share:
How strong communication is directly linked to patient satisfaction, improved quality and safety
Strategies to better understand the five key steps of improved communication including awareness, understanding, collaboration, support and intervention
How to overcome the specific obstacles to physician/nurse communication challenges
How to develop the right tools, processes and culture to champion the cause
Join this free webinar and uncover key steps healthcare organizations can take to improve communication skills for everyone on the health delivery team.

Register now!
---
Managing Risk in Ambulatory Settings – Building Awareness through an Early Warning System
Thursday, November 21, 2013 @ 12:00pm CST
The terms "continuum of care" and "integrated healthcare delivery" are not new … but the healthcare arena is starting to feel the impact of each of these concepts. In the context of Accountable Care Organizations and other provider organizations, these terms take on the meaning of resource configurations designed to make the best use of the "Value Based Reimbursement" model under healthcare reform. In the context of risk-quality-safety (RQS) management, these terms can conjure up both anxiety and anticipation; anxiety from the knowledge that, in reality, most healthcare systems have not truly or fully managed RQS across the entire delivery system, and anticipation that these new configurations might signal an opportunity to do just that.
During this webinar, we will look at the components of Ambulatory Safety Management and discuss a process that can help create a reporting culture within ambulatory settings that results in an "Early Warning System" for potential RQS issues.
This webinar will help attendees:
Describe the areas of allegations of medical malpractice associated with physician office practice and ambulatory settings
Identify events and situations that can signal potential for adverse events to arise
Identify the characteristics of a program to implement an Early Warning System in the office practice and other ambulatory settings
Speakers
Heather Annolino, RN, MBA, CPHRM
Director, RQS Consulting Services
Clarity Group, Inc.
Tom Piotrowski, RN, MSN, CSSGB
Executive Director
Clarity PSO
To register, click here.
---
Electronic Hand Hygiene Monitoring Webinar - Tuesday, October 22nd
4pm-5pm eastern

Lead the Change to Improved Patient Safety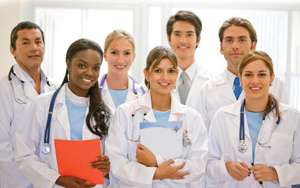 Improving hand hygiene is a key component of reducing infections as part of an overall patient safety and quality program. Yet the current manner of measuring compliance through direct observation is an antiquated method that produces unreliable data. Advances in technology have created more accurate and cost-effective alternatives to measure and improve hand hygiene compliance.


Connie Steed
Director of Infection Prevention
Greenville Hospital System

Heather McLarney
Vice President Marketing
DebMed LLC
Free Online Webinar — To register, click here.


---

How Will Your Workforce Strategy Meet the Demands of Health Care Reform?
Date: September 12, 2:00 p.m. ET.
 

 

Megan K. Schramm, BBA, RN, CNOR, RNFA
Healthcare Solutions Consultant, Kronos


When it comes to the ACA, do issues like cost-containment, reduction of HACs, quality-focused reimbursements, and re-admissions have you questioning how your organization will meet these demands?
If so, you're not alone, and an upcoming Kronos webinar can help you navigate these changes.
Register now for "How Will Your Workforce Strategy Meet the Demands of Health Care Reform?" which will be held on September 12 at 2:00 p.m. ET.
Current trends in Health Care Reform, and what demands they are placing on healthcare organizations
Four key areas hospitals and healthcare organizations must focus on
Steps to meet safe staffing requirements and deliver positive patient outcomes
How to efficiently utilize resources and improve fiscal behavior
Methods to provide nursing with actionable data to make real-time, informed decisions
To learn how to help meet these goals, I invite you to register for this exclusive webinar.
Sincerely,
Susan M. Reese, MBA, RN, CPHIMS
Chief Nurse Executive
Kronos Incorporated

To register for the webinar please visit — http://solutions.kronos.com/forms/Q4-13-MLT-WBR-HC-Reform
---
A CEO's Keys to Success:
Creating Value through
the Pursuit of Perfect Quality & Safety
 
 

Paul H. O'Neill,
Non-Executive Chairman,
Value Capture LLC

Paul O'Neill was the 72nd
Secretary of the U.S. Treasury,
serving from 2001 to 2002.
He was the Chairman and CEO
of Alcoa from 1987 to 1999
and retired as chairman
at the end of 2000.
UL, a world leader in advancing safety, in collaboration with Value Capture LLC, is pleased to provide an educational webinar event for hospital CEOs and executive management featuring Paul O'Neill. Mr. Paul H. O'Neill, the former Secretary of the U.S.Treasury and CEO of Alcoa, presents his views on the need for executive leaders to pursue perfect quality and safety outcomes in hospitals. Mr. O'Neill led Alcoa to become the safest workplace in the world, while increasing its market capitalization by more than 800%.

Watch this complimentary webinar and learn how you can lead transformational change at your hospital. You will gain insight on how to develop and implement a lean healthcare framework for your organization through which the pursuit of perfect safety for patients and staff, can result in greatly improved financial value and a significant reduction in medical errors. Mr. O'Neill discusses specific case studies of hospitals that have used a value-based strategy to greatly increase operational performance and overall patient satisfaction.

Please click here to watch this on-demand webinar, produced and sponsored by UL. (www.ul.com/leanhealthcare)